Cxmmunity is an organization dedicated to increasing minority representation in gaming for an evening where music and esports collide. Cxmmunty's entertainment arm, Cxnnections, will curate a living room-style gaming experience, complete with old school consoles and classic titles such as Tekken, Super Smash Bros., Street Fighter, and more, for attendees to enjoy alongside musical performances by Duke Deuce, Metro Marrs, and Deante Hitchcock.
Thursday, May 5 is the date of the event. The gaming experience begins at 7 p.m. The show begins at 9:00 p.m. at the Buckhead Theater in Atlanta.
Ahead of the event, Ryan Johnson, Founder of Cxmmunity, spoke with The SOURCE about what it means to provide diversity to the eSports world.
What was the moment you decided to start Cxmmunity?
Ryan Johnson: The moment honestly, was in 2019, I was interning at a venture investment fund here in Atlanta and the first investment that I was a part of in that internship was an eSports company. Through that process, I got to go to major video game events like E3. So at those and the business networking events, or even the teams competing, it was literally no people of color, which was crazy to me. Everything I knew was Black folks playing a wide variety of games. Fast forward a year later, I had the idea of creating an organization for large-scale opportunities for people of color in the video game industry at large. We launched in January 2020 with the mission to increase the representation of minorities in eSports and video games. Our primary vehicle for doing that thus far has been the HBCU eSports league, which we own and operate as well.
People should care more because there are certain states that have made eSports official high school sports. The challenge with that is that a lot of the titles that are played at the high school level are PC-based games. That actually alienated most of the inner city or title one school districts in the country because don't have the money to create an e-sports lab specifically to have PC-based games. Most schools can afford an Xbox or a PlayStation, so that being said, this was happening in a very short period of time. And already you could see specifically in Atlanta, the students and the school systems are getting left behind while affluent schools and students are getting full-time scholarships to Georgia State, the University of Georgia, and more. So that's why you should care. This is a growing space but we're the lowest percentage in the actual eSport space simply because of the medium that they decide to play on.
What ways can we promote to get that funding and the opportunity to those schools?
We literally created the pipeline. Kind of working backward. So the professional circuit exists, so we've then created the HBCU eSports league. We have about 30 HBCUs that compete over a 22-week long season like Madden, Call of Duty, Fortnite, and more. We crown a champion. We payout our students. We probably paid out our top student close to $17,000. So to answer your question we went out and created an aggregation of these communities that companies wanted to work with. And then that's how we were able to bring in funding. So through HBCU eSports, we have partnerships right now with Verizon, Discover, and Nike and as a part of those sponsorships, we actually carve the budget an eSports lab build-out.
Are there levels of convincing necessary to get these budgets from these large entities?
So what we did is work backward. We didn't go to like the Presidents or the VPs of the schools. We actually start with students, get them interested and bring them to each other. That sparks interest in the schools. Once the institutions realized that there was an interest enough of students on campus, faculty and staff were brought into the equation that they can create formalized clubs on campus.
Are there any other career paths or beneficial routes that could come from these students getting this exposure to eSports?
Absolutely. We use gaming and eSports as like the engagement vehicle to teach young Black students about careers within technology because again, each of these companies is actively hiring. They have marketing, they have production, legal and more. So all we simply do is introduce students to career paths inside of the space, through the lens of gaming. Once a month, we do Cxmmunity opportunities, which is us bringing on our corporate partners to introduce opportunities for students.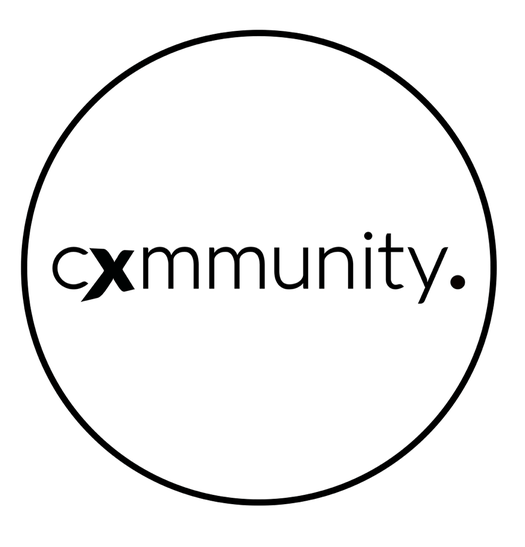 On the hybrid road of music and gaming, this Thursday you have the experience in Atlanta where you're bringing musicians and a gaming experience together. How did the concept of actually putting this event together come about?
In 2018 before Cxmmunity we launched a company called Nexus. That being said the entire organization was focused on music. That was the sole purpose, hosting unsigned showcases throughout the city. So we were doing that about a year and a half before the pandemic started. Once that came, our sponsors, mainly Red Bull, asked us if we could do virtual experiences and we were live streaming on Twitch. So we actually did two pretty big virtual concerts throughout the very beginning of COVID, one for YK Osiris and one for Offset. So once we did those virtual concerts, it really put us into like another lane when it came to music creation. We started doing our music events again last July in Metro Atlanta. This is the first time we've been able to secure a venue, like a Buckhead theater, where we can actually proof a concept, this idea of creating a gaming experience in the lobby, living room style, and then have live performances. Our music audience has loved everything that we've done. This is our time of bringing this all together.
We invested in one of Atlanta's professional eSports teams called Ghost Gaming and one of the artists, Deante Hitchcock, who's performing is actually one of the ghost gaming ambassadors from a music standpoint. That is like our linkage. Co-owning a professional eSports org.