After a summer packed with festivals, new albums, comebacks, and chaos, fall is settling in and artists are preparing to go out on some massive tours to bring their music to life. Though many tours have been canceled recently — Santigold, Shawn Mendes, and more due to pandemic-related struggles or otherwise — there's no reason to fret because a ton of great shows are coming up. And it's important to support the artists who are heading out on the road despite difficulties. Check out the most anticipated tours of fall 2022 below.
The 1975
The 1975 are preparing for the release of their new album Being Funny In A Foreign Language. They're so devoted to playing shows that feel right and special to them that they declined an offer to open up for Ed Sheeran. Frontman Matty Healy has always been both funny and a heartthrob, so being in his presence at these shows is something you don't want to miss.
Check out The 1975's tour dates here.
Alex G — God Save The Animals Tour
Alex G's new album God Save The Animals might be his best. It'll be a spiritual experience to catch the new songs live on his tour; his freakish live energy only enhances the feeling of his music. Plus, his late-night television performance have been nothing short of moving.
Check out Alex G's tour dates here.
Bad Bunny — World's Hottest Tour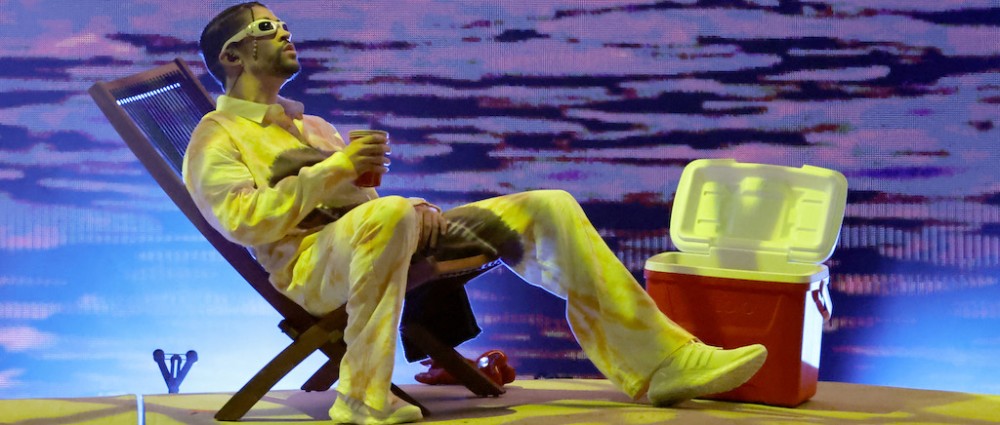 Of course, seeing Bad Bunny is a privilege. Who doesn't want to see Bad Bunny? I mean, did you see his performance at the VMAs? The star had one of the biggest — if not the biggest — records of this year, and he'll be making crowds scream and anyone would be lucky to be a part of the chaos.
Check out Bad Bunny's tour dates here.
Beabadoobee
Beabadoobee is always a fun artist to catch. She'll be bringing her latest album Beatopia to life on this run. The 22-year-old will be heading out onto the road at the end of October in Washington, D.C. and will wrap up in December in Boston.
Check out Beabadoobee's tour dates here.
Blackpink — Born Pink World Tour
If you saw Blackpink's epic VMAs performance which featured lots of smoke and unreal dance choreography, then you know it's essential to attend their tour. The K-Pop group unveiled their massive LP Born Pink and the new songs will be bigger than ever at these shows.
Check out Blackpink's tour dates here.
Charlie Puth — One Night Only Tour
The name of the tour says it all. Charlie Puth's One Night Only Tour is not to be missed; fans have only one chance to attend, and he'll definitely make it worth it. He'll be performing songs from his album Charlie, which arrives just in time for the run and for listeners to absorb the new material.
Check out Charlie Puth's tour dates here.
Conan Gray — Superache Tour
Conan Gray has been on a gigantic run to promote his newest album Superache. The LP came out in June, giving fans plenty of time to learn the words and prepare themselves for the cathartic experience. The trek kicked off in Louisville, Kentucky in September and will end in Melbourne, Australia in November.
Check out Conan Gray's tour dates here.
Death Cab For Cutie — Asphalt Meadows Tour
This year was full of amazing new records and Death Cab For Cutie's Asphalt Meadows was a highlight. The indie band has a knack for churning out some of the most resonant, touching songs that end up feeling totally timeless. The run kicked off in Madison, Wisconsin in September and it'll be finishing off at the end of October in Seattle, Washington.
Check out Death Cab For Cutie's tour dates here.
Fred Again..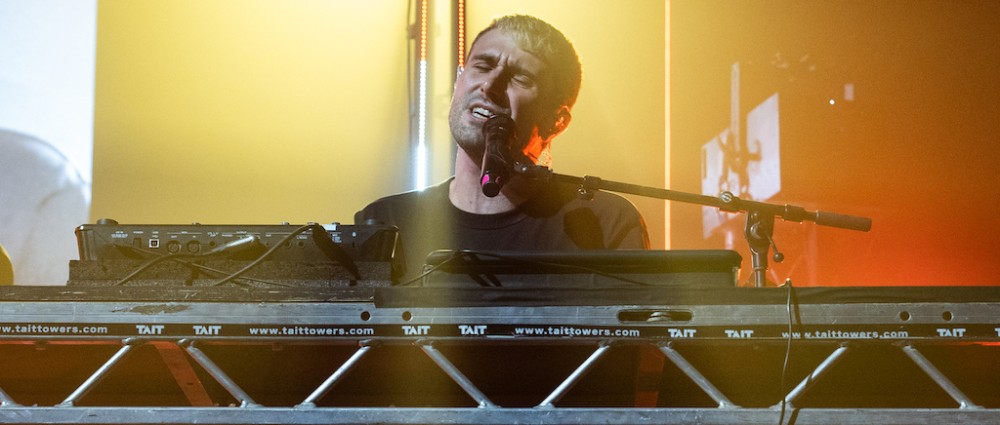 A rising artist of this year was Fred Again.. His forthcoming LP, Actual Life 3 (January 1 – September 9 2022), arrives at the end of this month, and the lead single "Danielle (Smile On My Face)" was been promising. His tour is already in motion and wraps up on October 13 at New York's Terminal 5.
Check out Fred Again..'s tour dates here.
Harry Styles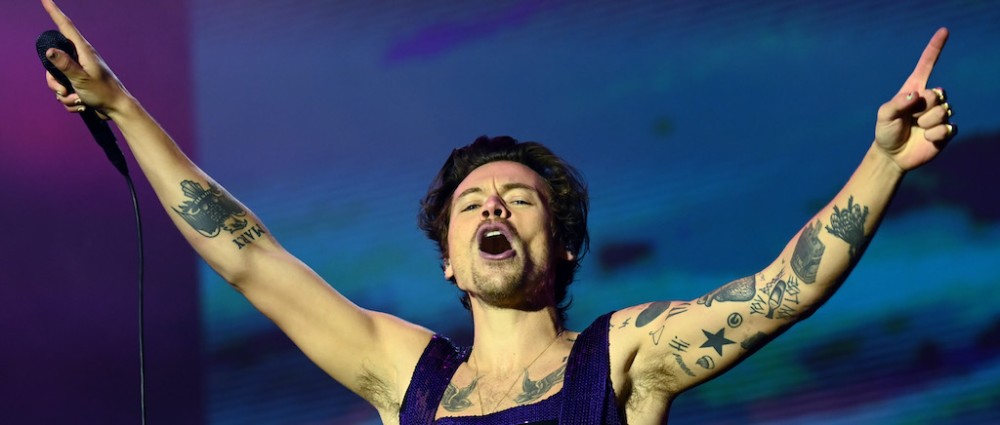 Harry's House took over 2022, with the lead single "As It Was" breaking records by becoming the longest-running No. 1 single of the decade on the Hot 100 chart. The pop star's shows are known to be great times, whether he's making fans laugh by addressing spitgate or making them cheer by speaking up about abortion rights.
Check out Harry Styles's tour dates here.
Lil Nas X — Long Live Montero Tour
Lil Nas X knows how to make everything a party. His Long Live Montero tour, whose setlist is packed with bangers, is the kind where history is made. Going is a one-chance-in-a-lifetime opportunity. It started up in September in Detroit, Michigan, and will be finishing up all the way in Barcelona, Spain in November.
Check out Lil Nas X's tour dates here.
Lizzo — Special Tour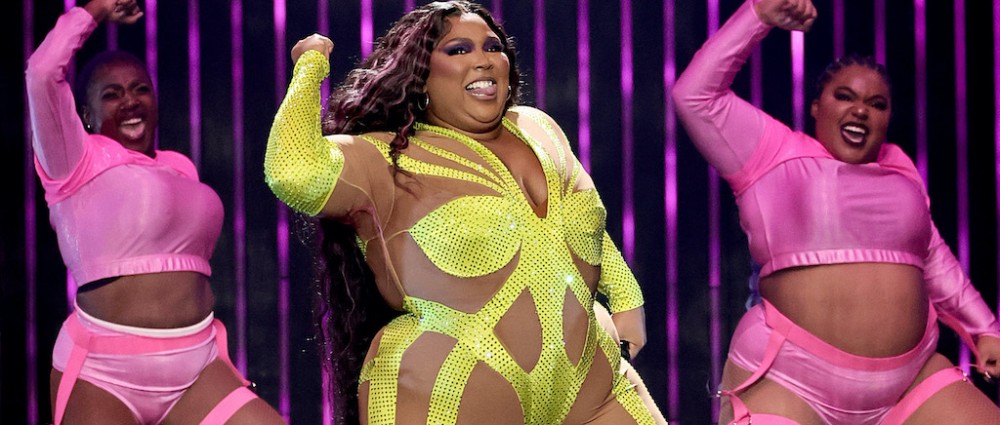 I mean, who wouldn't want to see Lizzo? Whether she's entertaining her audience by playing an ancient flute while twerking or putting mustard on an Oreo for a TikTok, she's always overflowing with an effervescent personality that someone would be lucky to witness live. Plus, the exuberant songs from her new record Special are the kind that are meant to dance to at a show.
Check out Lizzo's tour dates here.
Modest Mouse — The Lonesome Crowded West Tour
Modest Mouse are celebrating the 25th anniversary of what may or may not be their best album, The Lonesome Crowded West, with a special tour. Not only will they be playing the 1997 classic in full, but they'll be playing as a four-piece with some original members.
Check out Modest Mouse's tour dates here.
Omar Apollo — Prototype Tour
Omar Apollo recently released Ivory (Marfil), the expanded version of his massive debut, featuring bewitching new songs like "Highlight" and "Archetype." His recent NPR Tiny Desk, a part of the El Tiny series, was a breath of fresh air and this tour will take that energy to the next level.
Check out Omar Apollo's tour dates here.
Paramore
Between My Chemical Romance and Arctic Monkeys coming back this year for shows, 2014 soft grunge Tumblr veterans thought it couldn't get better. Then it did — with the announcement of Paramore's first tour in four years. It's been quite a while since the last album After Laughter, plus Hayley Williams and Taylor York are dating now. Lots going on, and these shows are a must-see.
Check out Paramore's tour dates here.
Post Malone
Though Post Malone had to be hospitalized after falling through a hole onstage, he. has luckily since recovered and will be continuing his tour. The hitmaker just unveiled Twelve Carat Toothache, which features artists like Doja Cat and Gunna, and the songs are going to fun to sing along to in an excited crowd.
Check out Post Malone's tour dates here.
Pusha T — It's Almost Dry Tour
Pusha T unveiled his new album It's Almost Dry earlier this year, and the concerts have been no joke. "i lost my prosthetic leg at your stl show," a fan tweeted the rapper. "still had fun tho." So proceed with caution, but also know it's gonna be a crazy fun time.
Check out Pusha T's tour dates here.
Rina Sawayama — Hold The Girl Tour
Pop sensation Rina Sawayama is ready to bring the eclectic, fiery Hold The Girl tracks to life on her tour. Her late-night performance was full of leather mini-skirts, fire, and cowboy hats — the vibes were immaculate, and they're going to get even better for this tour.
Check out Rina Sawayama's tour dates here.
Steve Lacy — Gemini Rights Tour
Steve Lacy had one of the biggest, most infectious songs of the year with "Bad Habit," yet he's playing relatively small rooms on this tour. The shows are sure to be intimate and special; hopefully fans appreciate the entire new LP and didn't just come straight from the TikTok trend.
Check out Steve Lacy's tour dates here.
Turnstile, JPEGMafia, Snail Mail — The Turnstile Love Connection Tour
Turnstile is known for being an unpredictable group, so this eclectic lineup wasn't too much of a surprise. The hardcore band, indie singer-songwriter, and rapper will be drawing in a chaotic crowd that will go back forth and forth from moshing and crying and dancing and swaying and it'll be a great time the whole time through.
Check out Turnstile's tour dates here.
Some artists covered here are Warner Music artists. Uproxx is an independent subsidiary of Warner Music Group.