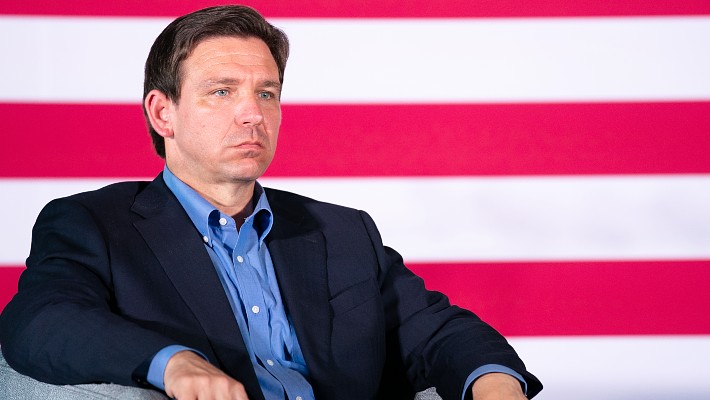 As Donald Trump continues to lead the Republican primary by a considerable margin, his online army has noticeably pulled back on attacking Ron DeSantis. After initially entering the race as the most likely candidate to take out Trump, the Florida governor is no longer viewed as a threat thanks to his weird and awkward performance on the campaign trail.
However, that doesn't mean Team Trump is entirely done with DeSantis. The former president's online army isn't satisfied with just squashing ol' Meatball Ron, they want to salt the earth for his 2028 run as well.
Via The Daily Beast:
"There's obviously a purposeful pivot to the general happening in Trumpworld, which is why you see an increased focus on Biden," the second Trump adviser told The Daily Beast.

Still, the adviser and occasional anti-DeSantis poster continued that "things got so personal in the primary that I don't think Team Trump will ever fully take their boot off of Ron's tiny neck until they feel like he's not just dead on arrival in 2024, but also dead on arrival in 2028."
Despite taking pride in "nuking" DeSantis, Team Trump surprisingly feels bad about how hard they went on the Florida governor even as they continue to burn his chances of a 2028 run to the ground.
"The memes," the adviser told The Daily Beast, "got out of control, though."
(Via The Daily Beast)