HOKA's hit sneaker drops don't stop. Mere days after releasing the sublime Restore TC slip-on, the sportswear company has debuted the Skyline-Float X, its latest crossover trail-running shoe.
The Skyline-Float X is HOKA's take on a trail runner that can also do it all — no hyperbole! Okay, maybe some hyperbole, but the shoe is still an exceptionally good case study in HOKA's innate appeal within the post-dad shoe market (read: chunky, grippy, cushy sneakers).
Hoka's Skyline-Float X is a beautifully beefy trail-friendly running shoe with a sleek mesh upper — breathable and partially recycled — engineered midsole — fitted with a Pebax plate for what HOKA calls "dynamic propulsion" — and a specialized Vibram XS Trek outsole designed for all-terrain wear.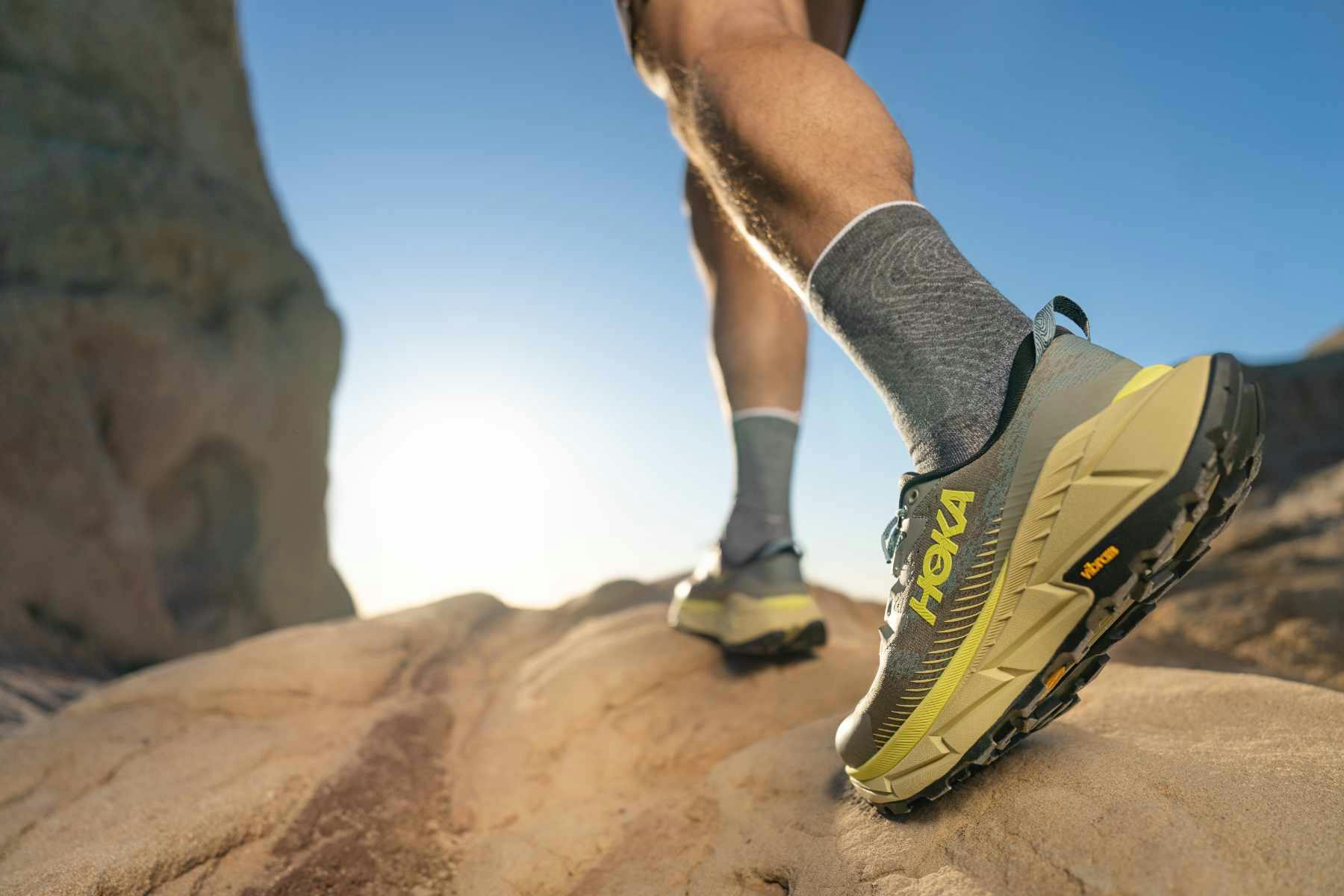 Available on HOKA's website for $175, the Skyline-Float X is offered in your typical spread of HOKA colorways.
There's the all-color neon iterations that're probably best left to the trail, the neutral-ish designs that are neither boring nor fancy, and the essential monochrome makeups that best showcase HOKA's exquisite shapes.
Whether you're a HOKA neophyte or a dyed-in-the-wool HOKA-ite, I think you can agree with me that these things nearly always look their best in all-black colorways. That's not a diss: I definitely wouldn't say that for most other sneaker brands, who dip into slip-resistant restaurant shoe territory with all-black kicks.
Note that the Skyline-Float X is slightly more expensive than HOKA's other trail sneakers (the Transport, Speedgoat 5, and Anacapa Breeze Low are all $20 cheaper, at least) but it makes up the difference in a silhouette that does all the talking necessary.
The best HOKA shoes, the ones that always sell out, are the ones that epitomize excellent silhouettes, the ones that balance hefty soles with sleek uppers. Their inherent comfort helps but it's also at least partially about their looks, I think.
Like most other HOKA sneakers, the Skyline-Float X is hardly for everyone but it does hit the same sweet spot as the Bondi 6 and Clifton 7, a design achievement as impressive as the shoe's myriad technical specs.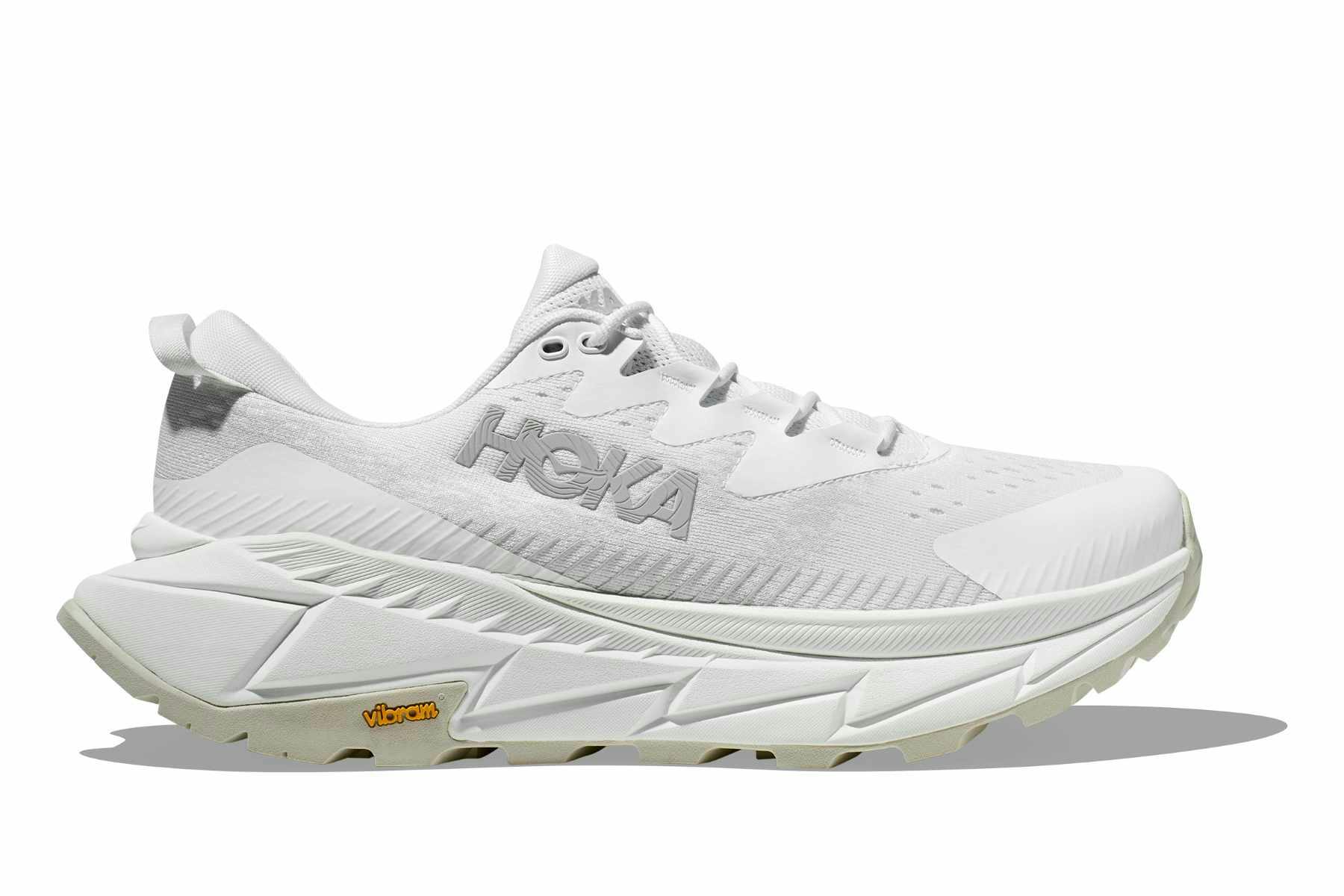 As far as I'm concerned, HOKA is the only running shoe brand designing functional footwear that is both this good-looking and satisfyingly orthopedic.
Paradoxically, it's this exact no-nonsense utility-first approach that has made HOKA a veritable fashion brand as of late, with high-profile collabs and desirable in-line shoes all flying off shelves but quick.
There's something to be said about HOKA's relative indifference towards blending into the fickle tastes of the fashion biz, I'm sure.
Shop our favorite products