Ever wondered what would happen if you left UNIQLO, JW Anderson, and twenty-time Grand Slam winner, Roger Federer, all in the same room?
No, neither have I, although we've been forced to witness the end result regardless, that's after it was announced on August 2 that the trio had teamed up for a colorful rendition of elevated sports and performance wear.
Slated to land globally on September 4, the collection, which has been dubbed "a new style of LifeWear" (an epochal UNIQLO line), is said to combine Federer's love of classic style with Jonathan Anderson's modern and innovative take on performance apparel.
Aimed to clothe active folk who balance a life of activities and work, the collection comprises everything from polo shorts and shorts (made from UNIQLO's proprietary DRY EX material), to jumpers, and a coat. Genderless items also arrive in the form of Easy Pants with piping down each side, a bold lambswool sweater, and cozy full-zip fleece jacket.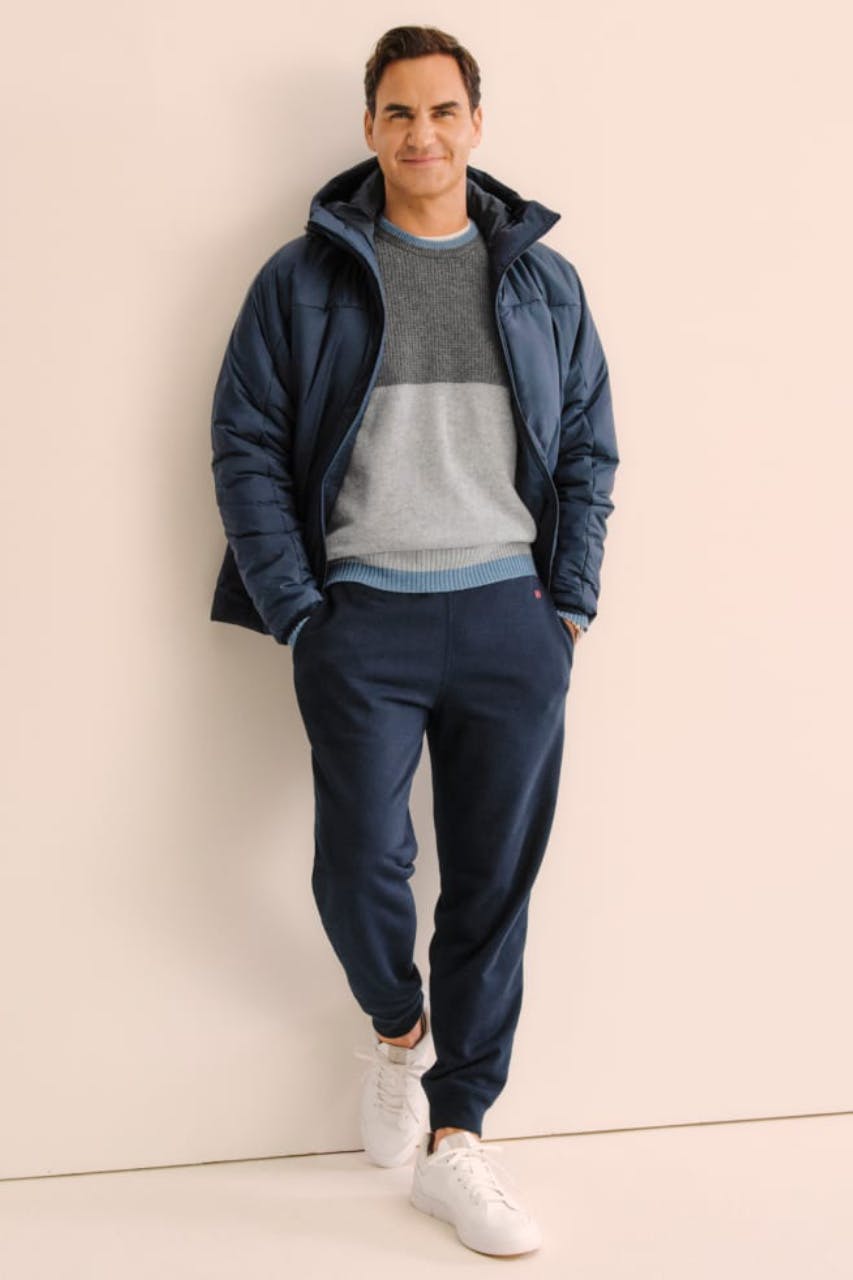 "When I was first approached about creating a collection with Roger, I remember being very happy and excited because I was so influenced by watching Roger play," said Anderson following the release.
"Thinking a lot about what LifeWear means for all the different people who look up to Roger, we designed a collection that could be worn in an actual match, for a classic look, or just as easily be worn around town. We've got something that feels elevated, and it is kind of timeless."
To be frank, the collection is exactly what it says on the tin: LifeWear. Clothes for life. The only difference is that some of them have been sprinkled with a tiny splash of JW Anderson eccentricity.
Shop our favorite products