It looks like HAL STUDIOS joined the Samba wave.
The Highs and Lows' imprint recently unveiled its Season 3 collection, which saw cool-weather-worthy apparel paired with the brand's Glacier ASICS shoes and — drum roll — what looks like an adidas Samba collaboration.
Funny enough, Designer and HAL STUDIOS creative director John Bouquet casually previewed the pairs during a photo dump back in July during Paris Fashion Week.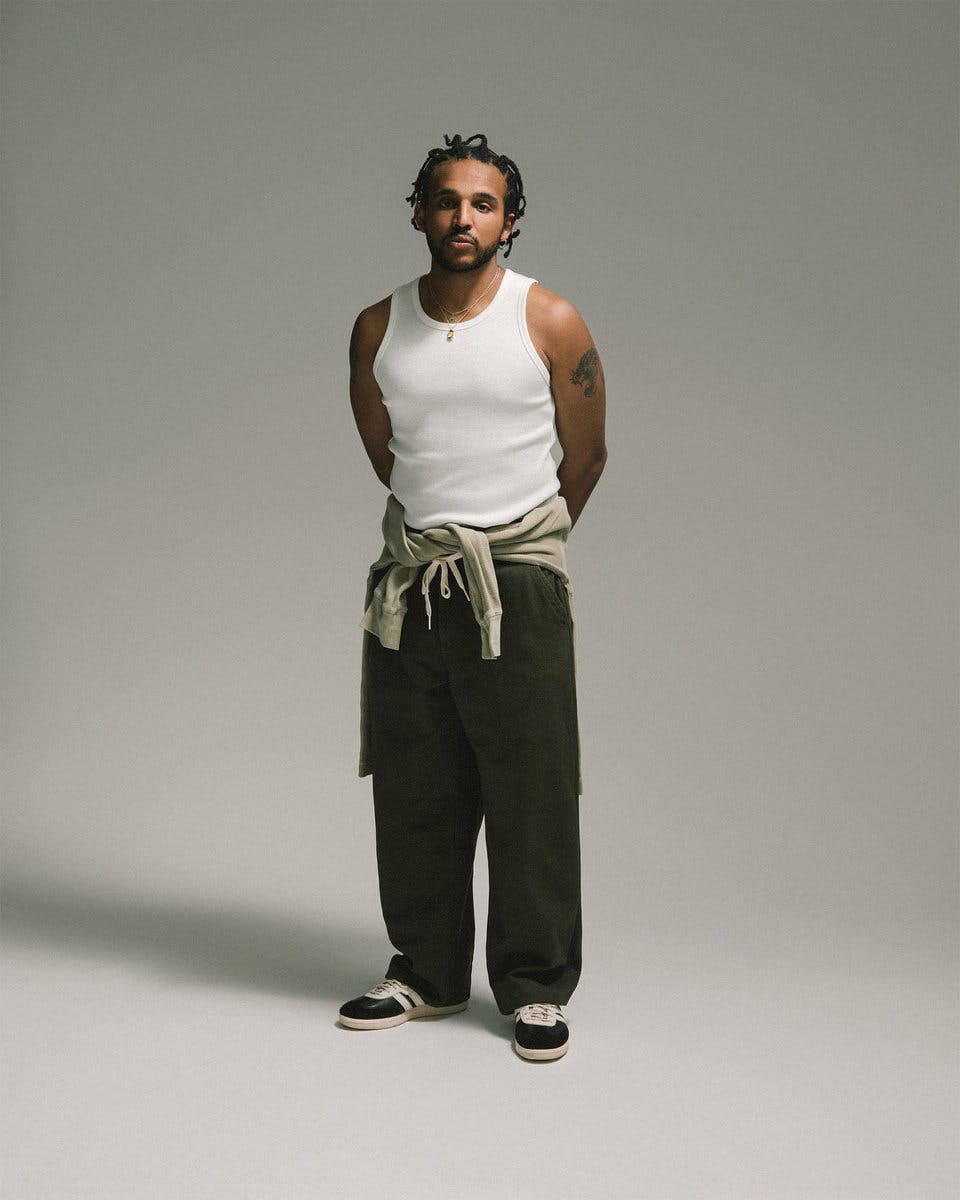 Bouquet's pics, probably the best looks yet, reveal the reigning adidas silhouette with a mix of leather and suede (both smooth and hairy) for the upper and finished with classic black and white colorblocking.
Other noteworthy details on HAL STUDIOS' alleged Samba include a bungee lace system and a slightly-puffy tongue (looks like nylon). And there appears to be some wording, possibly HAL STUDIOS' branding, stamped on the heel.
Looks like a Samba. Sounds like a HAL STUDIOS Samba judging by this construction. But until we receive official word from the creative house, it's all speculation for now. It certainly makes sense, though.
Earlier this year, HAL STUDIOS competed in adidas Consortium Cup, cooking their own Superstar rendered in their signature earthy palette and complete with a glow-in-the-dark sole.
While they didn't get score the W in the competition, the brand left fans with this: "Don't worry, this isn't our last project with adidas…More to come this year!"
HAL STUDIOS is also fresh off its last ASICS GEL-1130 collab, with the "Glacier" scheme closing out the trilogy project with the Japanese footwear brand.
Sounds like perfect timing for a new collaboration — cough, a Samba, cough — if you ask us.
Highsnobiety aims to provide our readers with the latest updates in the sneaker world. However, we cannot verify the reliability of any unauthorized leaks or rumors unless this information is provided directly by the brands themselves.

Shop our favorite products