Boiled down, footwear is a super simple concept: a few pieces of fabric bound together with the sole intention of protecting its wearer's feet from the adversities of the surrounding environment. Pun intended.
But as time has passed, footwear (which has been around since, like, 8000 BC) has become more of a statement. An extension of one's personality, interests, and hobbies, if you will.
As the saying goes: you can tell a lot about a person by their footwear. Well, if that's true, what are Craig Green's new adidas Originals sandals telling us?
Revealed amid the designer's Fall/Winter 2023–Spring/Summer 2024 double collection as a part of his label's ten-year anniversary, Green's latest adidas hook-up takes deconstruction to another level. In fact, they almost hark back to the good ol' days before Christ, when shoes were just a means of protection.
Green has often been described as a designer who's able to perfect the art of "not-quite deconstruction," but this season his shoes are arriving so deconstructed, they're barely even there.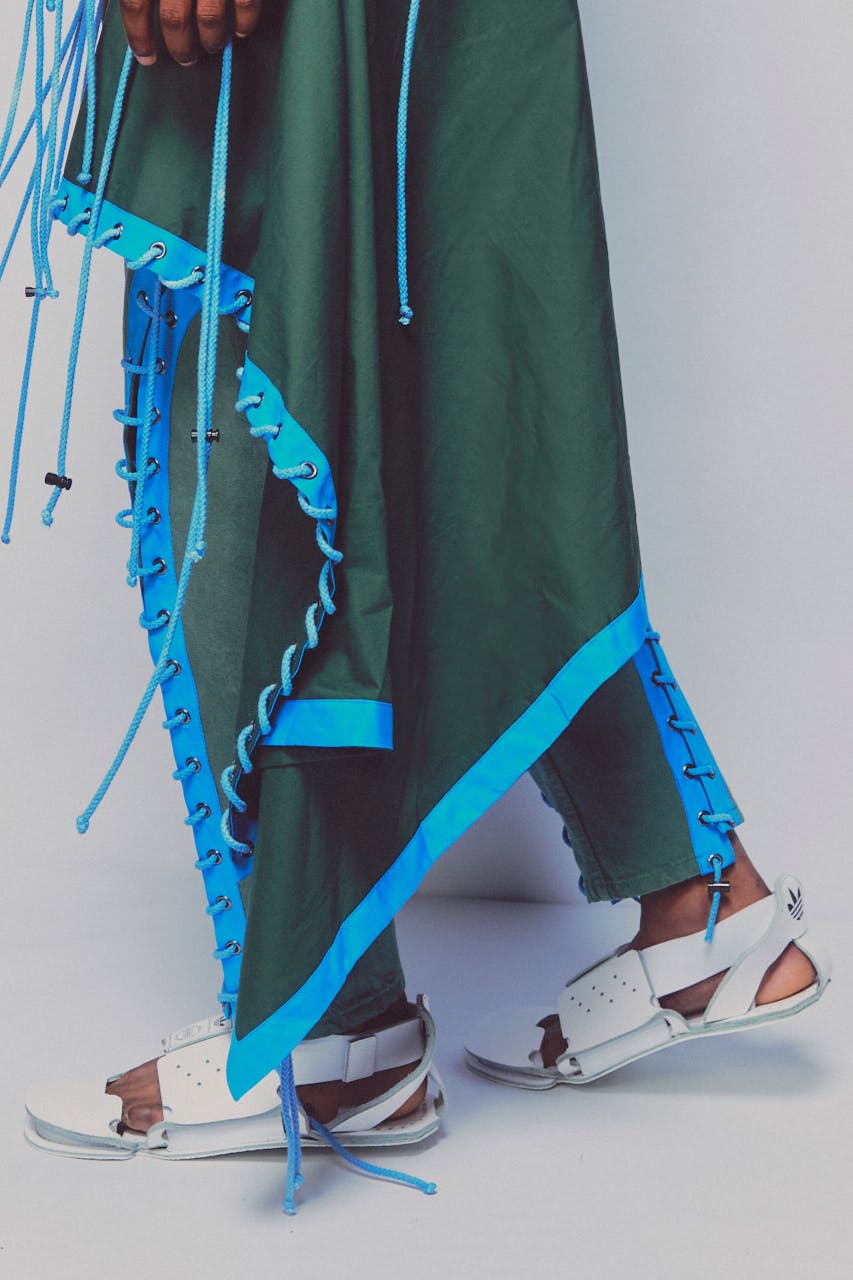 Still, such is Green's penchant for blurring the lines between sculpture, contemporary art and fashion (a penchant that's earned him the nickname "the Christopher Nolan of menswear" from his biggest fans), we shouldn't be surprised with anything he produces nowadays.
While specific information regarding Green's adidas sandals are yet to be revealed, they're very much in-keeping with what we've come to expect from the designer. That being futuristic designs that are as simple as they are bizarrely complicated. Which is just how I like it.
Shop our favorite products