Experience this story and others in the new issue of Highsnobiety Magazine, available from retailers around the world and our online store.
Have athletes always been low-key fashionable? Well, maybe not all athletes, but there are certainly a few select sportsmen who have managed to climb their way onto the "best dressed" lists over the years.
Whether you're into Formula 1 or football, there are plenty of athletes who have become known for their fire garms. To really understand how and when athletes went from David Beckham's tank tops to sitting front row at fashion shows, we have to go way back and take a deep dive into the vast world of athlete's fashion. So, hey-ho, let's go!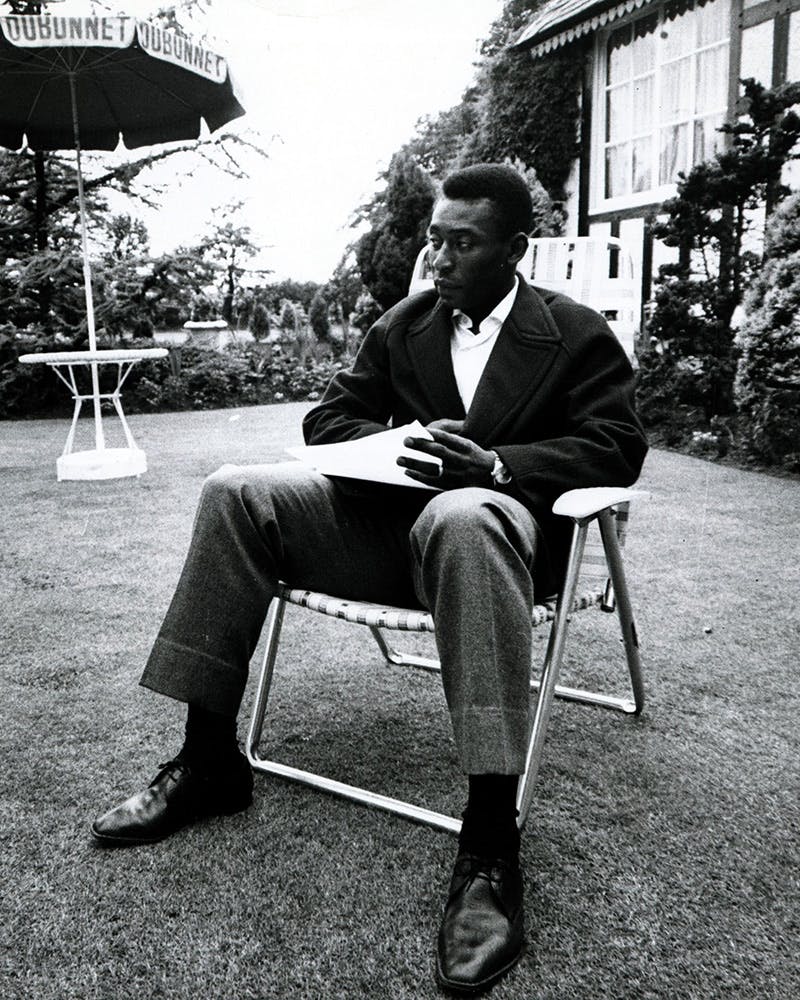 THEN
Pelé might be the first-ever athlete who became known for his sense of style. Always rocking colorful suits and ties, as well as short-shorts and cropped jumpers, he became the blueprint for true footballer's fashion. Pelé retired from professional football in 1977, but his legacy lives on in all of our summer mood boards.
Despite seeing plenty of influence from '70s and '80s sportswear in fashion today, it was really during the '90s that we started paying attention to what athletes were wearing off the pitch, court, or track. Michael Jordan instantly comes to mind when thinking about iconic looks from back in the day, and his oversized suits and Jordan 1s are still staples in our wardrobes. Not only was he the GOAT, he'd pull up to his games in some of the flyest 'fits we've ever seen. From leather jackets to sporty Oakley sunglasses, MJ's style will always be timeless.
Of course, Jordan's teammate Dennis Rodman is another basketball player known for his eclectic style. We've seen him rock everything from a lime green buzzcut to crop tops and skirts. He experimented from day one, and he truly upped the ante.
When talking about sportswear and fashion, tennis is one of the sports that never fails to influence our modern day trends. It all started with players like Björn Borg, who stole hearts with his serve — both on and off the court — in the '80s. His signature headband might go down in history, but his tight tracksuit jackets and baggy chinos will live forever.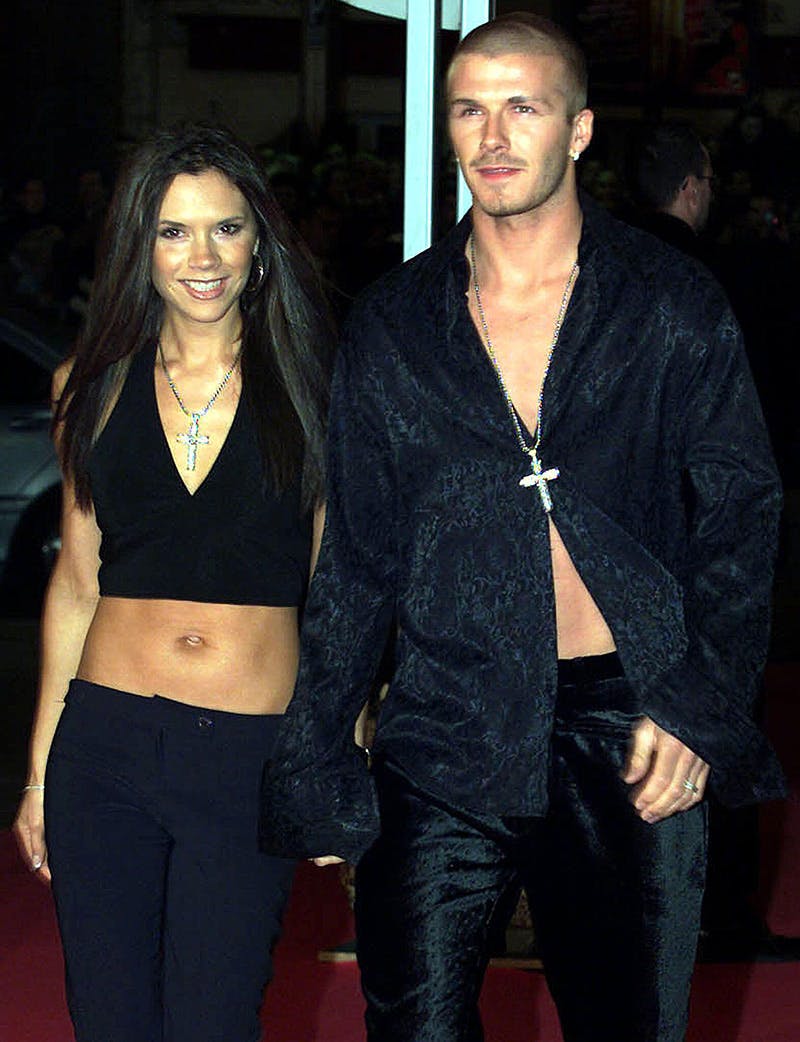 We can't go without mentioning Michael Schumacher. In 2021, Netflix released a documentary about the Formula 1 driver, and his style quickly became the topic of conversation. Always rocking an eye-catching shirt neatly tucked into belted jeans, Schumacher's outfits are peak raceway chic. Additionally, no one has a better collection of eyewear.
Then there's David Beckham, whose style in the early 2000s is beyond relevant for the fashion of today. Sadly, these days the footballer has traded his leather jackets and tight tank tops for a much simpler wardrobe filled with well-tailored suits, but one can only hope that Becks will bring out some of his older fashion to truly cement his title as an icon.
NOW
Formula 1 has a new king of fashion, and it is Lewis Hamilton. From rocking rising designers to experimenting with unconventional shapes and colors, Hamilton's outfits have become one of the most exciting elements of the sport. From the circuit to the Met Gala, he's undoubtedly one of the most fashionable athletes today.
Let's be honest, we all want to dress like Héctor Bellerín. The footballer has undeniable drip, which has been recognized by everyone from Tyler, the Creator to Virgil Abloh. And to top it off, Bellerín's fashion is accompanied by a perfectly groomed mustache and a mullet. What more could you ask for from the most fashionable footballer?
Elsewhere in football, Spurs player Son Heung-min is making waves through his garms. Bagging campaigns for Calvin Klein and Burberry, Son's style goes way beyond the pitch, and his influence has turned him into a national hero.
Someone who has always pushed boundaries when it comes to activewear is Serena Williams (along with her sister Venus). From wearing beaded hairstyles on the court back in the early days of her career to designing her own outfits alongside Abloh and Nike, Serena will go down in history for changing tennis as we know it.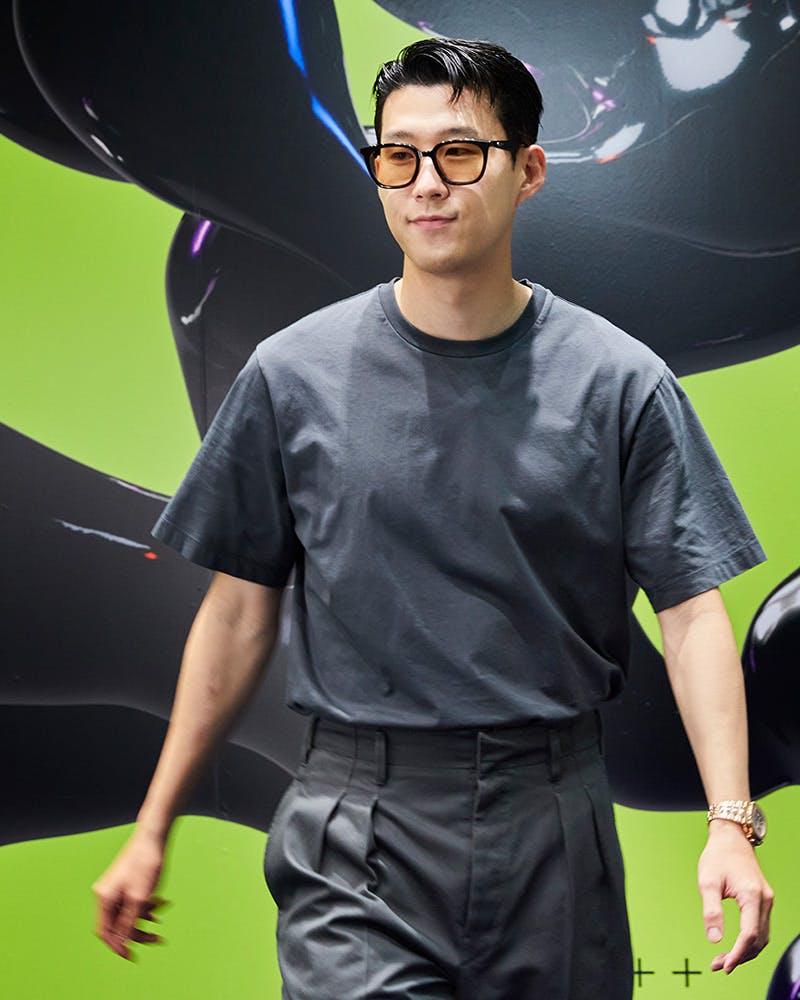 Following Williams' footsteps, Naomi Osaka is another tennis player who has become deservedly celebrated for her style. From attending the Met Gala to becoming a Louis Vuitton ambassador, Osaka's affinity for streetwear and athleisure has made her one of the most exciting young athletes today.
Recently, we've also been seeing plenty of NBA players step up their fashion game. The NBA tunnel 'fits have gained a cult following across social media, and one player who always brings heat is James Harden. He's done some serious experimenting with streetwear, as well as incorporating unconventional pieces such as bright balaclavas and fuzzy slippers into his rotation.