Moleskine one of those brands you feel have been around forever, sketched in by Miyazaki, flooded with streams of consciousness by Kerouac, flashes of brilliance thrown into it by Davis, front-row musings jotted from Wintour. The notebook is a timeless icon that has forged myths around itself in the psyche of budding writers and artists, building an enduring heritage. The Moleskine is the heir of a classic notebook design popular on the streets of Paris for the past two centuries, used by Van Gogh, Hemingway and Picasso. And has certainly been a favurite of all the thinkers and creatives of the early-mid 20th century and beyond.
The Moleskine notebook itself is a minimal piece of good design that has acted as a tool for artists and writers alike throughout their careers, from fledgling to success. The cover also offers itself as the perfect canvas for collaboration which has seen the notebook covers taken over by everyone from Paul Smith and Zelda to Missoni and Sailor Moon. Their latest collaboration is with us at Highsnobiety. For Milano Design Week, we released a special edition Moleskine embossed with our Milano Design Week branding and Highsnobiety logo.
Moleskine is a brand that prides itself on being a literal blank canvas for creatives and thinkers to express themselves in an effort to bring positive change to the world through creativity. To reinforce this notion, Moleskine supports the Moleskine Foundation, "a non-profit organization that aims to inspire a new generation of creative thinkers and doers to change themselves and their communities." Through a series of activations, experiences, and initiatives, Moleskine Foundation supports youth worldwide to make a difference in their communities through creativity and culture. This is well expressed through the "Creativity Pioneers Fund," a global initiative that "catalyzes transformational social change by investing in, connecting, and championing cultural and creative organizations that advance bold and unconventional practices for building a more just, inclusive, and equitable world. Working with and alongside organizations, donors, and other stakeholders across the creative ecosystem, the Creativity Pioneers Fund aims to mobilize a collective effort to advance Creativity for Social Change."
Creativity and Social Change were also the protagonists of a talk in Moleskine HQ during Milano Design Week. Curated by Moleskine Foundation under the theme "Social Change and the Role of the Creative Industry," the panel included Daniela Riccardi – CEO of Moleskine, Herbert Hofmann – VP of Creative & Buying at Highsnobiety, Lidi Grimaldi – CEO at Interbrand Italy, and Marta Foresti – Founder and CEO of Lago. A panel that turns into an exploration of Creativity for Social Change and how Brands can deliver positive messages and inspire actions, not only taking a stand on social issues but engaging in society and transforming the way they work, think, and act.
Celebrating our Milano Design Week release and the Moleskine foundation's stellar work, we enlisted four creatives from our network to answer "Can Creativity Change the World" and submit their answer creatively inside the new notebooks.
Read on to discover the talents and their creative output.
Kikelomo Oludemi
Kikelomo Oludemi is a London born, Berlin-based DJ, presenter, host, and producer. Oludemi co-founded a not-for-profit community radio station based in Accra, Ghana called Oroko Radio.
Can Creativity Change the World?
Oludemi: I'm adamant that creativity is the only way to change the world. History has demonstrated as much. Whether it's using creative outputs to inspire and empower, using technology/science to find creative solutions to problems, or channeling creativity as a way to unwind and reset, creativity is buried within all of us in some way. It's just about how we can unlock our full potential, which is unfortunately usually limited by external social pressures, be it time, resources, education, or self-doubt.
I try to use creativity to enable others to tap into their creative potential, as I've already seen how doing this can change lives. Creativity is a crucial component of human connection, and the connection we know is an essential part of a healthy human experience.
Mistura Allison
Mistura Allison is a researcher, curator and art historian. She is the founder of ashikọ, a visually driven research platform inspired by Africa and its Diaspora. She serves as Curator and Project Coordinator at Villa Romana in Florence, engaging in transnational artistic practices with a focus in contemporary art and advancing methodologies of decentralized exhibition-making. Her work focuses on research-based practices engaging with the plurality of contemporary Afro-Diasporic visual and oral productions.
Can Creativity Change the World?
Allison: Yes. The nexus between transformation and innovation is creativity. Creativity constantly changes the world by being a force. A thread of past, present, and future.
James Massiah
James Massiah is a writer and musician working mostly in poetry but also essays and articles. Djing frequently plays a mix of downtempo electronic, dancehall, and acid. He is currently working on producing and writing his next record, a follow up to 2019's Natural Born Killers EP.
Can Creativity Change the World?
Massiah: Creativity is constantly changing the world. It's inherent, a part of the processes that make life, evolution, etcetera. I'm a determinist and always think of things as happening as they ought to. By the same token I realise that if I want to impact the world and my reality in some way then it's down to my will and my creativity and my imagination and industry to make that change occur.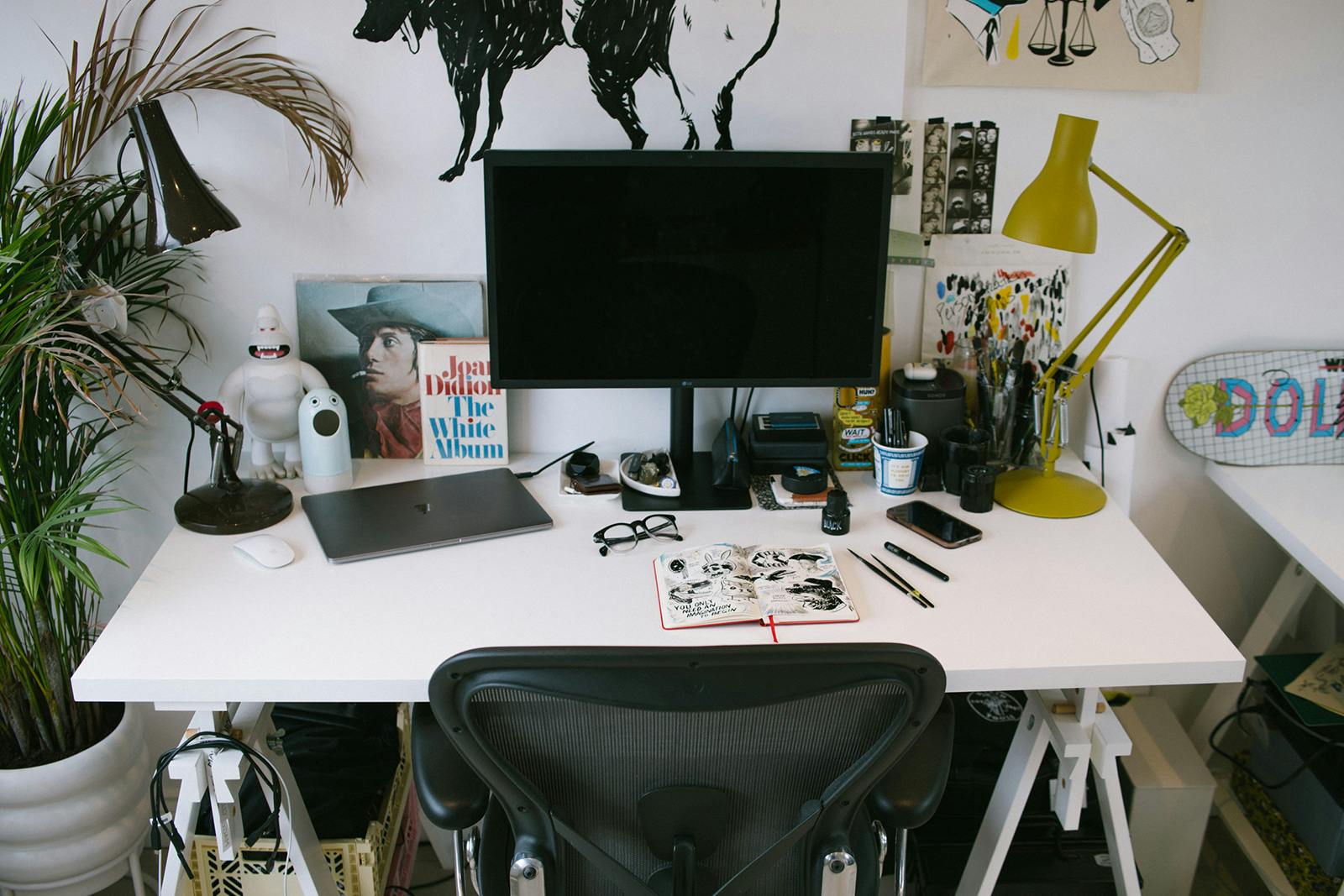 Danny Sangra
Danny Sangra studied graphic design at Central St Martins and has since become a multi-disciplinary artist who works across platforms including illustration, writing and film. As an illustrator he has worked with and collaborated with brands such as Burberry, Hermes and The Beatles As a filmmaker Sangra has created films for Adidas, Vogue, Balenciaga and Mercedes-Benz. A polymath of creativity, Sangra's artwork is a recognizable through its use of multimedia collages of appropriated mass media with hand-drawn illustrations. His pieces are populated with word play and indiscreet streams of conciseness and commentary.
Can Creativity Change the World?
Sangra: Creativity has always shaped the world. Wherever there is human existence, there is some form of creativity needed in order to evolve. Creativity needs only an imagination to bloom.
Discover more about the Moleskine foundation here.