Another weekend, another royal extravaganza that'll cost the UK taxpayer tens of millions of pounds in a time when the country is crippled with a deep cost of living crisis. God save the king!
On May 6, King Charles III — in company with Queen Consort Camilla — will be officially crowned at London's Westminster Abbey, almost eight months after the death of his the palace's head honcho, Queen Elizibeth II.
To many, this weekend will be seen as one of joyous celebration. To others, it can be seen in one of two ways: that the higher-ups are tone deaf to the ongoing financial worry within its own country, or they're looking at this weekend as an opportunity to temporarily forget the the homelessness, the joblessness, the poverty, and the strikes, and party in the streets with all the tea and cake nobody can afford. How wholesome!
Despite both Downing Street and Buckingham Palace remaining tight-lipped about the exact costs of this weekend's "once in a lifetime event," reports are suggesting it could total anywhere between £100 million and £250 million.
Here's a thought: with an estimated 14.5 million people currently living in poverty across the UK, wouldn't that money be better spent donated to one of the nearly 2,500 food banks across the UK? Or maybe covering the cost of 41 million free school meals?
According to Trussell Trust, 2022 saw nearly 3 million emergency food parcels distributed by food banks across the UK, the most parcels ever distributed by the network in a year. Even more worrying is the fact that between April 2022 and March 2023, the number of people that used a food bank for the first time was 760,000.
Fear not though, not all our money is going to waste. Reported during the same week teachers and NHS workers across the UK took to the picket lines in fight for fairer pay, Buckingham Palace revealed that it has set aside around £8 million to ensure every public body can receive a FREE portrait of their newly crowned King.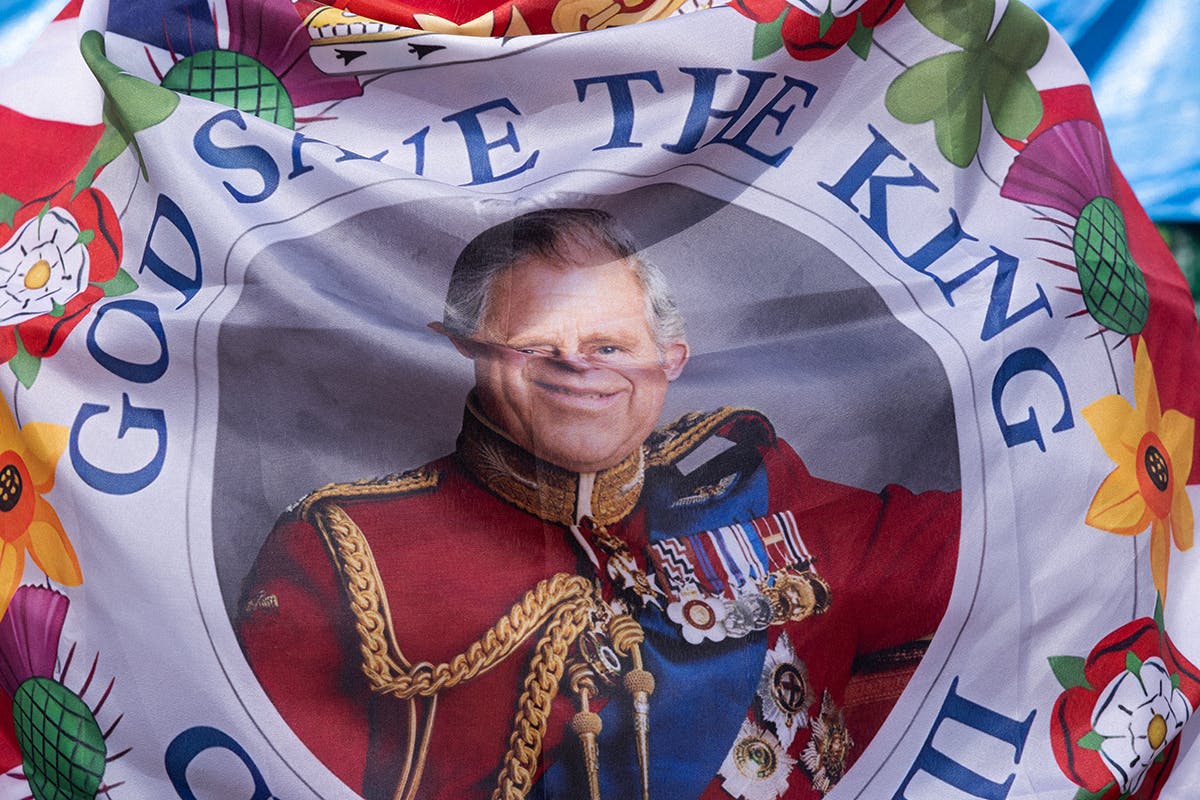 Pubs will be busier than Prince Andrew's PR team across the UK this weekend. Hundreds of thousands are expected to take to the streets across the country to spend the money they do have on alcohol to forget what they don't have, as we embark on yet another holiday weekend.
Bank holiday weekends are all well and good, but alongside spending over £200 million on the coronation itself, with the added holiday, Buckingham Palace will be further damaging an already written-off UK economy by £1.5 billion according to the BBC, with shops set to close on May 8.
As if all this wasn't enough, on May 6 the king will be arriving at his own coronation at Westminster Abbey in an actual golden carriage before being crowned with a jewel-covered headpiece worth an estimated £5 billion. Talk about symbolism.
At a time when the country finds itself on the verge of collapse — both economically and sociologically — an extravagant £250 million royal coronation is hardly something a largely struggling population needs.
Yet, here we are, on the weekend of, patiently awaiting the arrival of his royal highness in a carriage that'll likely cost more money than most of us will ever see in our lifetimes. Oh the hypocrisy!
Visit Trussell Trust to find out more information on how to donate to food banks across the UK and to find your nearest donation point