Not unlike our homes, cultural venues are emotional sanctuaries. Within their foundations we find escapism, communities connected through art, movement, and sound – shared experiences that leave profound imprints on our hearts and minds. When Sir Bobby Charlton described Manchester United's home, Old Trafford, as the "Theatre of Dreams," he gave definition to the emotional power shared spaces can possess. Although the sporting ground takes ownership of the title, it's a fitting way to describe Printworks, a center point of London's rich music culture.
As the UK strides into another public holiday, rave communities up and down the country will flock to Printworks, reveling in its corridors, connected in euphoria beneath its lights for one last dance. After two years of speculation regarding the venue's future, its final weekend in operation has come.
A cornerstone of the capital's music culture, having served as a place of refuge for ravers for the past six years, its closure in the face of long-term redevelopment plans in the wider Canada Water area has been met with bitter disappointment. To mark the occasion, its doors will remain open from April 28 – May 1 for a weekend of shows from some of the people that have been integral to Printworks' legacy, celebrating six years at the heart of music culture. First opening in 1989 as Western Europe's largest print facility, the space has held strong footing in British history, but it was in 2017 that it took a new life as one of the city's most iconic music venues.
For its inaugural show, Printworks and its owners at Broadwick Live offered a taste of what the new six years would offer, delivering a back-to-back DJ set comprising of the Martinez Brothers, Loco Dice, and Seth Troxler. Whether or not anybody knew it at the time, this moment would be the precursor to season after season of unforgettable, historical moments in British music culture.
Setting itself apart from other venues across the country, Printworks established a schedule akin to fashion, building out rich Spring/Summer and Autumn/Winter offerings that have boasted cross-genre electronic music talent from across the globe. As this schedule has grown, so has the scale of talent it enlists, welcoming everyone from Bicep to Skrillex, Peggy Gou, Skepta, Plastician, Worried About Henry and DnB All Stars' rich rosters, Netsky, and many more.
Just as the venue's attendees have amassed fond memories of days and nights spent within its walls – which keen eyes will recognize from the club scenes in Matt Reeeves' The Batman – so too have the performers that have made every event so special. Sharing a personal memory, legendary South London DJ Plastician says: "The first time I walked in there, I felt like I was inside a film set or something. It's such an unreal space to wander around. It literally feels like you could be inside the hub of a space station or something. I think that first impression of the space is the most memorable for me."
On its cultural significance, he continues: "It stands as a beacon to a lot of developers and government officials that our music can bring value to a lot of forgotten spaces. I hope it serves as a great example for years to come of how possible it is to operate music events inside structures that a lot of society deems to be useless."
These feelings concerning the importance and value of the UK's long-forgotten spaces are echoed by Broadwick Live's Director of Entertainment, Matthew Johnston: "It was important to us to preserve as much of the original aesthetics as possible when we opened the venue. To this day, audiences are enjoying great live experiences against the backdrop of the original giant machines and printing presses, which creates a stunning setting that cannot be replicated elsewhere."
A sentiment shared among talent, organizers, and ravers is that its beauty is born of our experiences and the space itself. Although unique in its aesthetic and experiential offering, its closure is an all too familiar story as the capital's nightlife continues to decline in the face of industrial and residential developments. Despite welcoming hundreds of thousands of visitors over its tenure, thanks to a hefty capacity of six thousand, it looks to be severely undervalued by the local council and the government.
Its worth runs far deeper than commercial and financial aspects, however. As the Menendez Brothers shared: "The venue has allowed London to continue to be at the forefront of electronic music, the unique venue has attracted the best of the best from around the world. Instantly it became a ''go-to'' venue as there is nothing like it for DJs and fans alike."
The Worried About Henry label echoed these feelings: "Printworks changed the landscape of clubbing in the UK – day-time shows were never as popular as they are now, and it created an environment that is unique to any other venue in the UK."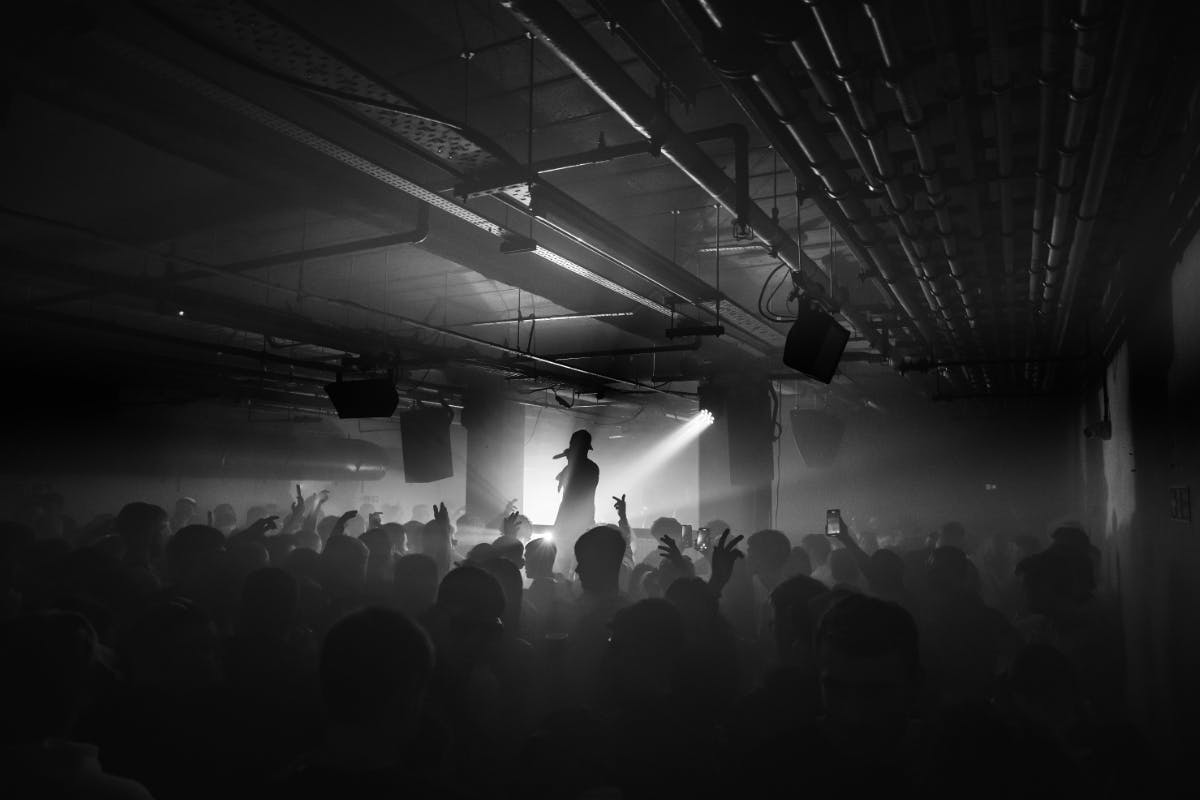 Printworks' cultural imprint is impossible to diminish, with or without a space to house it. With collectives like DnB All Stars describing it as the home of "some of the best days and nights of my life," as it brings together like-minded people from across the world through music, individual emotional investments in the venue are substantiated, highlighting the personal impact of Printworks' closure.
This weekend, as the nation flocks through the iconic press halls for four back-to-back shows, the uncertain future of the venue will be an afterthought, as emotions bubble in the build to the closing hours of Monday night.
As the lights fall on the final dance, the physical essence of six years of music culture will come to a close, but the feeling will live on; the Theatre of Dreams.