Want to chat with hot singles in your area? MSCHF's got you covered.
Using MSCHF's new AI tool, Hot Chat 3000, you can connect with prospective interests in just a few clicks. But as is the case with all things MSCHF, there's a catch — and this time, the catch is particularly cheeky.
Before you can actually speak with anyone, Hot Chat 3000 uses an AI model to rank your attractiveness on a scale of one (not hot) to 10 (hot!). Your score will then determine who you're eligible to chat with. For example: If you score a 5, you'll be connected with other chatters falling within a comparable numeric range.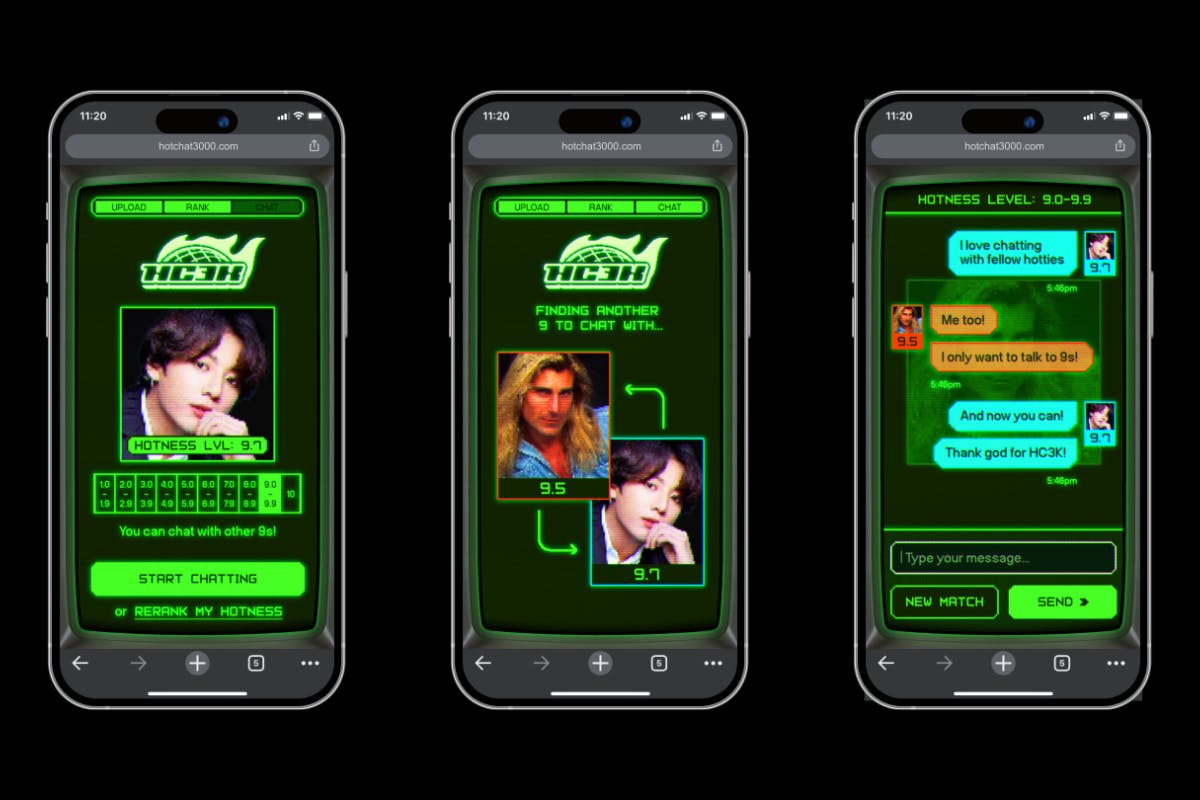 According to a tech statement accessible through MSCHF's dedicated website, Hot Chat 3000 uses CLIP — a machine-learning model trained by OpenAI — to determine users' attractiveness. MSCHF trained CLIP to generate hotness scores using a datasets from two sources: SCUT-FBP5500, a facial beauty prediction by Human Computer Intelligent Interaction Lab of South China University of Technology, and hotornot.com, the infamous (and now-defunct) rating site launched by two Silicon Valley engineers in 2000.
The important point that MSCHF's making: All AI technology, including the tech being harnessed by Hot Chat 3000, is biased.
"Beauty standards do exist and machine learning models trained on vast amounts of data inevitably learn them," MSCHF explains in a statement on the project. "Attractivenesstest.com, for example, appears to rank images of blonde children disproportionately at the top of its attractiveness scale. Yikes."
In short, our conceptions of traditional beauty are pretty darn Eurocentric.
Certainly, MSCHF's Hot Chat 3000 is an entertaining tool to play around with — it's also a call to consider the darker side of the AI utilities that we're beginning to incorporate into our daily lives.