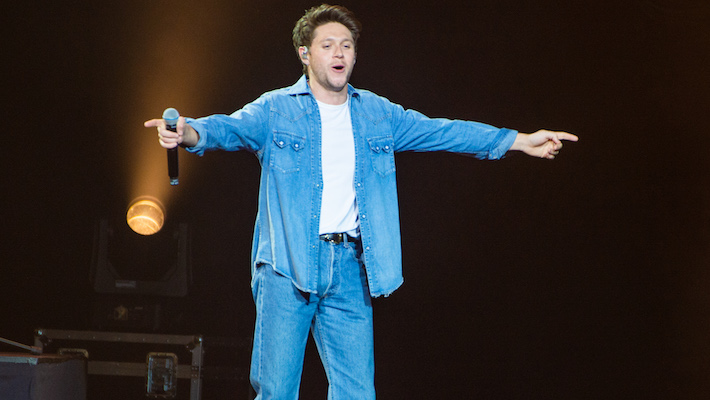 The 2023 Boston Calling Music Festival will likely be an emotional experience for Foo Fighters. The Dave Grohl-led band was slated to headline last year's lineup but understandably canceled all commitments following the sudden March 2022 death of drummer Taylor Hawkins.
Foo Fighters are set to headline this year, and now we know exactly when. Boston Calling revealed all set times for the May 26-28 event at the Harvard Athletic Complex in Boston, if the latter detail wasn't already obvious enough in the festival's title.
Foo Fighters' headlining set will start at 8:40 p.m. EST on Friday, May 26, and it will come days before the release of But Here We Are, their first album since losing Hawkins that they announced today, April 19.
Foo Fighters will be preceded on the Green Stage by The National (5:55-6:55 p.m.), Leon (3:45-4:40 p.m.), and The Beaches (2:20-2:55 p.m.).
The Happy Valley Red Stage will be handled by Alisa Amador (1:45-2:15 p.m.), Celisse (3-3:50 p.m.), Chelsea Cutler (4:45-5:45 p.m.), and Yeah Yeah Yeahs (7:05-8:35 p.m.). The Blue Stage will feature Zolita (2:15-2:50 p.m.), GA-20 (3:20-4:05 p.m.), Talk (4:35-5:20 p.m.), Teddy Swims (5:50-6:50 p.m.), and Niall Horan (7:40-8:40 p.m.)
Saturday, May 27, will stage the likes of The Lumineers (9 p.m.), Alanis Morissette (7:15-8:45 p.m.), The Flaming Lips (7:35-8:50 p.m.), and Fletcher (5:50-6:50 p.m.).
Paramore (9 p.m.), Maren Morris (6:15-7:15 p.m.), 070 Shake (4-4:55 p.m.), Queens Of The Stone Age (7:25-8:50 p.m.), Bleachers (5:05-6:05 p.m.), The Lindas Lindas (3-3:50 p.m.), and more will bring it home on Sunday, May 28.
View the full set time list below, and find more Boston Calling information here.
Some artists covered here are Warner Music artists. Uproxx is an independent subsidiary of Warner Music Group.