It's not just crowd-surfing models, colorful wares, and huge chunky eyewear that lives in Sunnei's world, the Italian fashion house also has equally luxurious and eye-catching home accessories.
Founded in 2015 with only 15 menswear pieces, Simone Rizzo and Loris Messina's label now creates everything from full marble dining tables to terracotta mugs. And with every design from its homeware line, it translates the brand's DNA into practical and playful pieces for the home.
As part of our celebrations during Milan Design Week, the Italian brand has created a selection of exclusive colorways for Highsnobiety.
All made in Italy using Italian materials, this includes two Murano glass cups that have been entirely handmade. These come with a spiral line motif running down them in either red and white or gray and blue.
And there are also limited-edition stripey color combinations featured on two terracotta dinner plates. Handmade using hand-picked terracotta, the top of the plates feature the plain brown color of the terracotta while the bottoms have the aforementioned hand-painted stripes in either acid green or dark blue.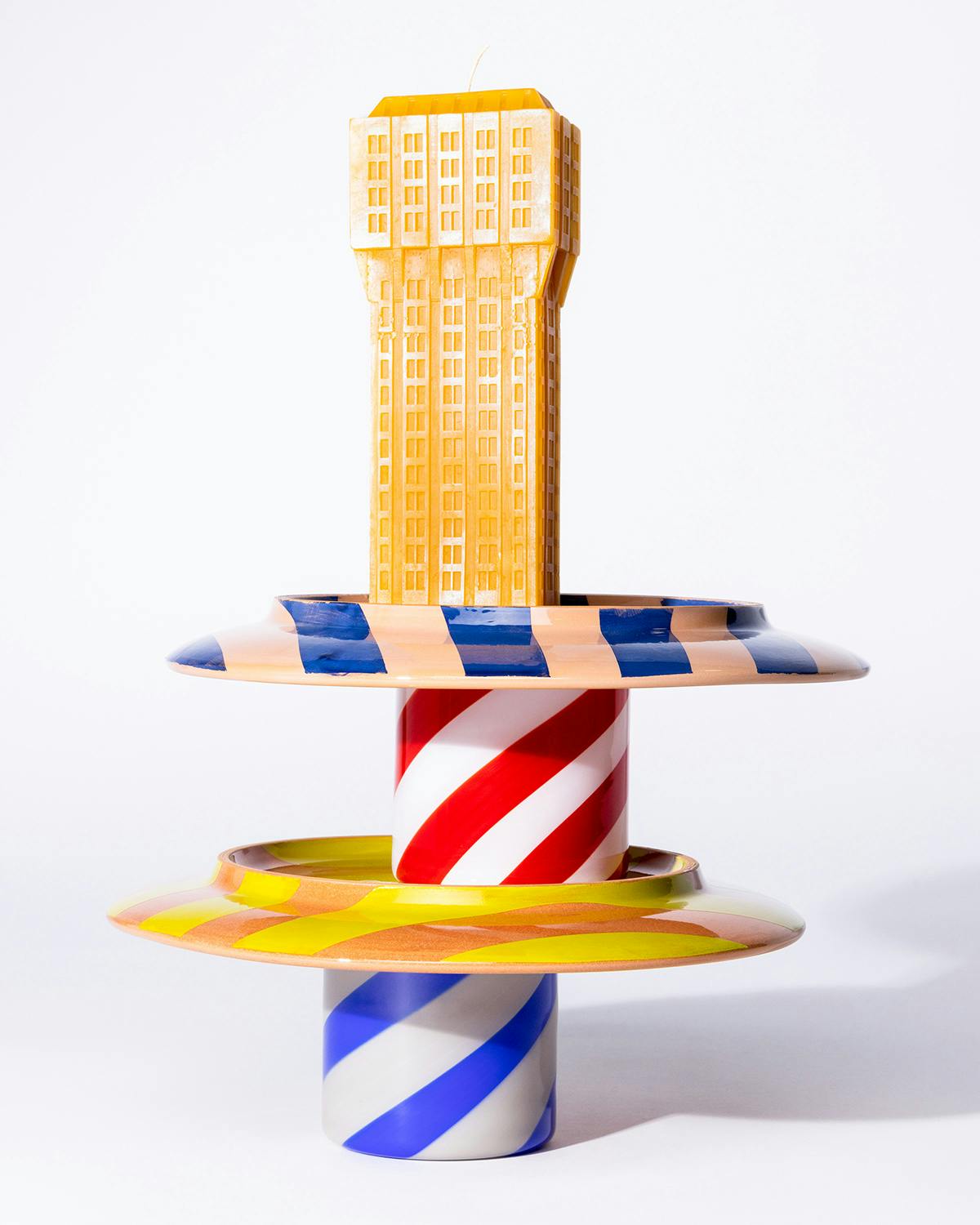 Both the plates and the glasses are only available from the Highsnobiety Shop and Sunnei's Milan shop during design week — where you can see the collection in person on April 19.
Check out all of the pieces available below and keep posted to see all of the events, exclusive products, and online coverage we have planned for Milan Design Week.
Keep scrolling to shop Sunnei Homeware.