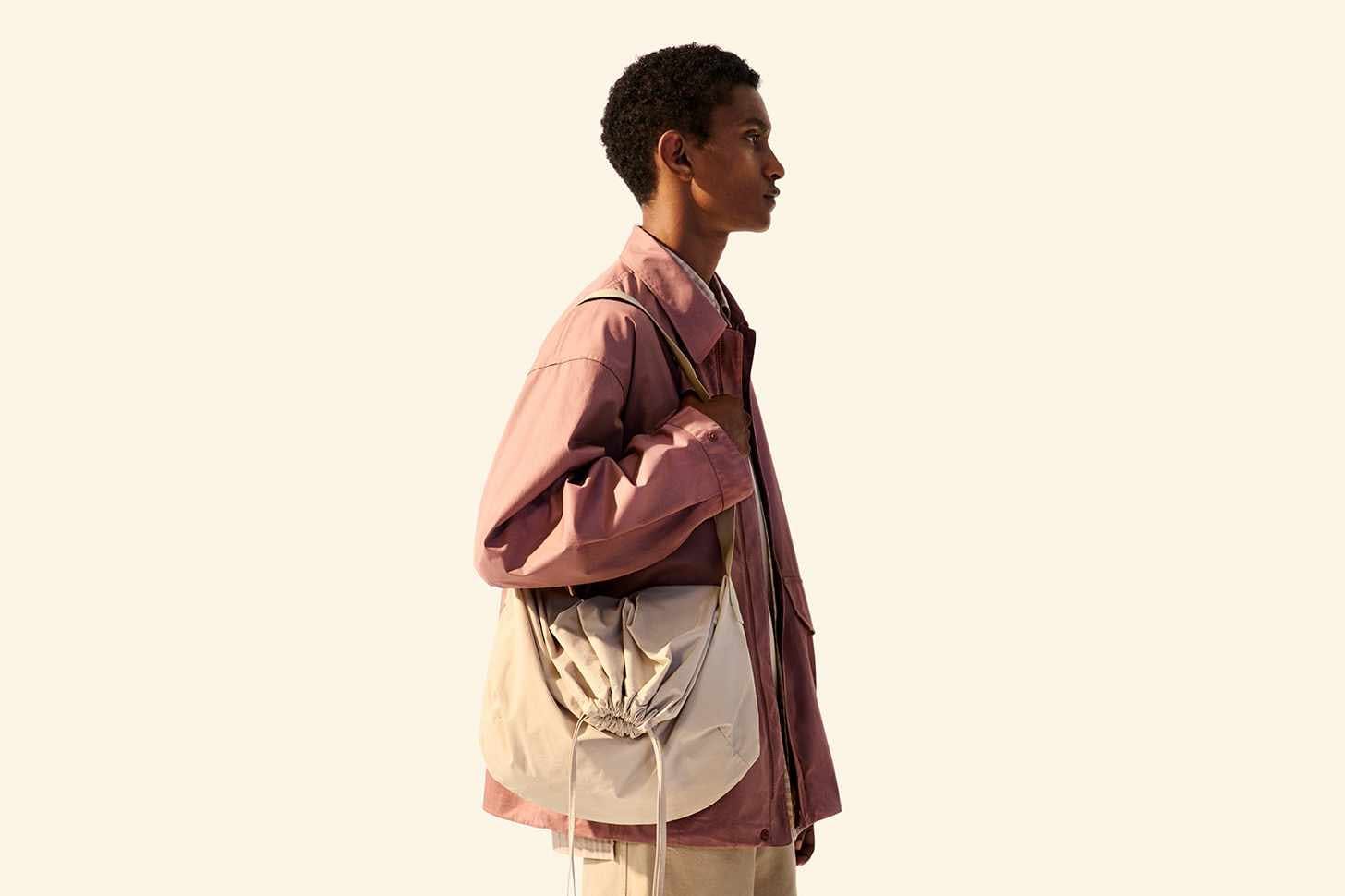 More often than not, Lyst's quarterly trend reports are rife with expensive products from expensive brands. However, if the latest Lyst Index Report is anything to go by, the tides could well be changing in 2023 after a humble $20 UNIQLO shoulder bag topped the Q1 2023 list.
The UNIQLO bag — which is a small modest zip-up nylon satchel — has single-handedly generated nearly 60 million views on TikTok over the last six months, a feat that has helped it finish higher on the Lyst Index than the likes of Rick Owens' Kriester Sunglasses ($625) and Bottega Veneta Drop Earrings ($960) in the rankings, which are released by Lyst on a quarterly basis.
While more expensive labels like Alaïa, Maison Margiela, and Diesel were also included in the top 10, there was also room for more affordable products like adidas' Gazelle sneaker (7th) and the Astro Loose Baggy Jeans from fast-fashion retailer Weekday (8th), as well as those damn big red MSCHF boots and Kim Kardashian's Skims, which surprisingly debuted on both the hottest items list with its Sculpt Bodysuit and chart of the overall hottest brands, the only non-luxury imprint in the running.
Interestingly, it appears the Kardashian effect worked in a more general sense too, with Skims making the top 20 (17th) of the Hottest Brands of 2023 Q1 list for the first time, that after announcing it will be bringing back swimwear under new CCO Robert Norton.
Unsurprisingly Prada dominated proceedings by retaining top spot, with its sister label Miu Miu coming in at second after reporting a whopping €432 million reported retail sales through 2022.
Other labels of note include Balenciaga, who dropped seven places to 18th following its return to the scene following last year's scandal, and Jonathan Anderson's LOEWE which, surprisingly, makes its first appearance in the Hottest Brands ranking.
UNIQLO's inclusion at number of the hottest products remains the most interesting takeaway from this Lyst Index though, reigning supreme against some of the industry's luxury big-hitters.
This is likely less a result of the Japanese fast-fashion company's high-level of design and more a timely reminder of the power of TikTok but a hit product's a hit product.