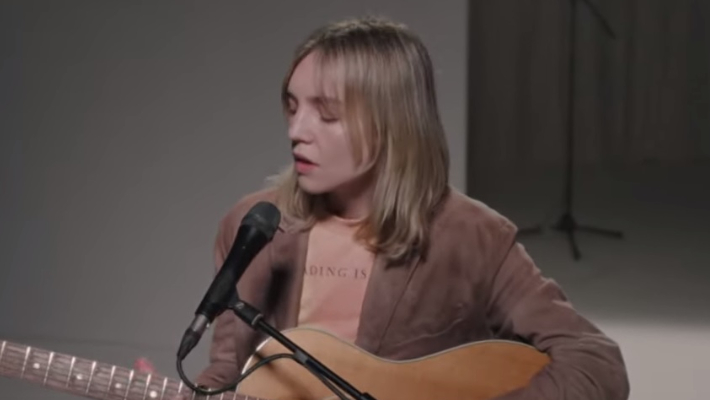 The Japanese House's forthcoming sophomore album, In the End It Always Does, is said to feature some of the biggest names in indie music, including The 1975's Matty Healy, Bon Iver's Justin Vernon, and Muna's Katie Gavin. Her single "Boyhood" was released last month, and now the musician has popped out with a new song to give fans a taste of what's to come.
Co-produced by George Daniel and Chloe Kraemer, "Sad To Breathe" is a refreshingly crisp look at romantic yearning. In the accompanying video, directed by Sheila Johansson, the band opts for a straightforward display of musicianship. Despite being in a room full of superbly talented musicians and singers, The Japanese House lets her heart bleed onto her guitar strings.
When discussing the song's growth, the singer shared, "[Sad To Breathe] is one of the oldest songs" on her upcoming album. "It was very different back then. It's gone from being solely electronic to what it is now, mostly live/acoustic instrumentation.
"[The song is] about that desperate feeling when someone leaves you and the disbelief that they could," she added. "It's funny you could have those kind of insane dramatic thoughts that feel so real at the time but can, by some miracle, look back in fondness to your entire life being ruined. It all circles back around."
Watch the full video above.
In the End It Always Does is out 6/30 via Dirty Hit. For more information, click here.