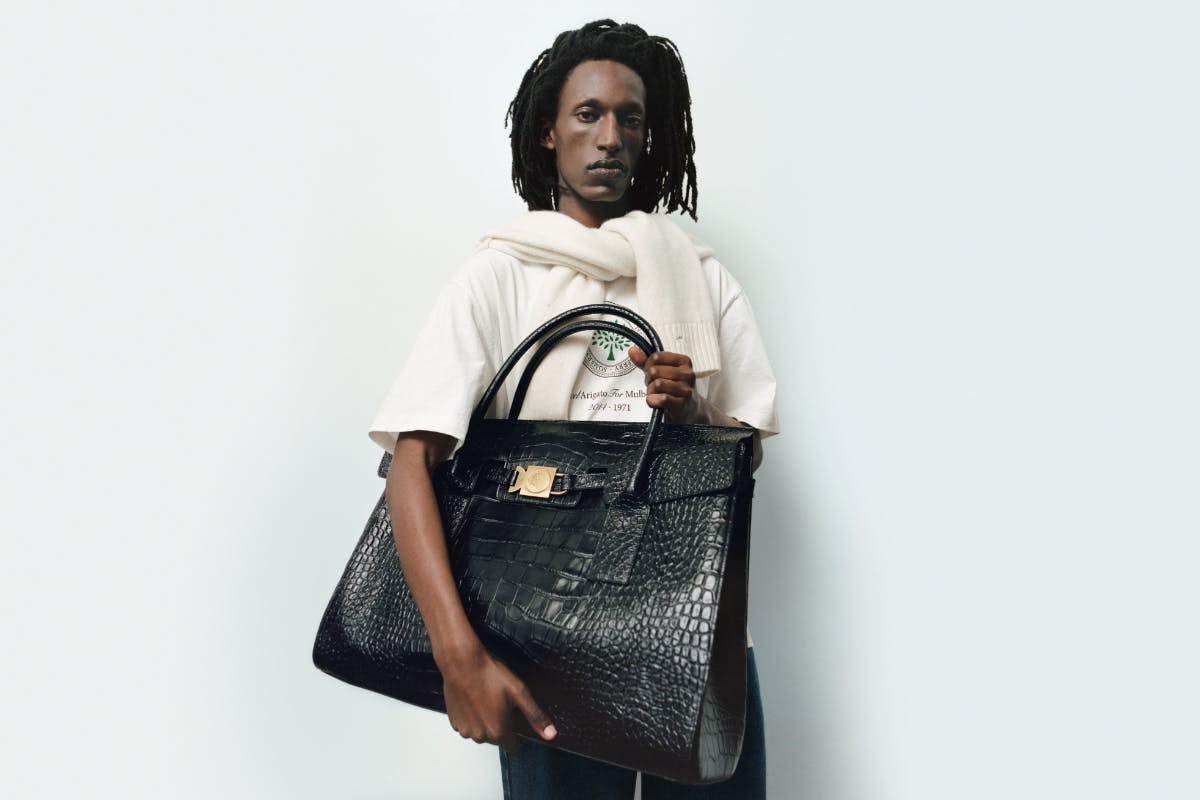 Thanks in large to the uber popularity of Jacquemus' Le Chiquito, mini bags have enjoyed an extended stretch in the spotlight. While micro carries are cute and all, sometimes, size matters. On such occasions, Axel Arigato for Mulberry has the answer – larger-than-life handbags.
Fashion's obsession with handbags has given life to pieces that, at times, feel like works of fiction. As much as apparel dictates much of Fashion Week's natterings, accessories seemingly have the power to define the runway, and none do it quite like handbags.
Seriously, though, Telfar's baggage options have locked fans in frenzy; Tiffany's crafted Fendi's Baguette in Sterling Silver; we've got cookie bags, dumpling bags, pillows, faux fur, Balenciaga's boots, and the era-defining Diesel logo bag.
People long for new baggage options; some, like Drake, even collect them. Some so desire a Birkin so much that an NFT is good enough.
Basically, if you craft a solid carry, you're in business.
Axel Arigato has just scored a home run of its own through a new collaboration with Mulberry.
An unexpected team-up, to say the least, this partnership is a bountiful one. Comprising 35 pieces, the collection was born from an exploration of Mulberry's extensive archive – an archive cemented in British fashion history.
The standout is undoubtedly the enormous Tote Bag, which, in essence, is a handbag scaled up, and it's a thing of beauty.
While this bag has the potential to put the nail in the coffin of the mini bag era, it's not alone; the collection also includes the more modest Shoulder and Top Handle bag.
It's not all about baggage though – the collaboration collection, available online, also includes luxe versions of the Area Lo sneaker, co-branded denim, knitwear, tees, jewelry, leather charms, and a bomber jacket.