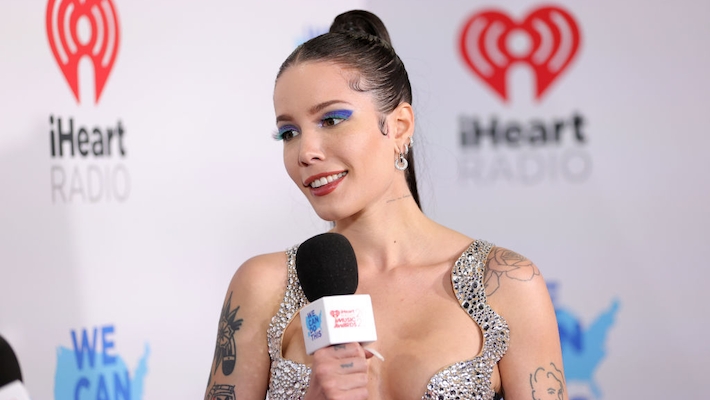 Halsey has announced a new string of string orchestra concerts that will benefit two LGBTQ+ support organizations, Hard Rock Heals and Outright International & Human Rights Campaign.
After already putting up tickets for two similar gigs in New Jersey this summer, they have now partenered with Hard Rock for performances on June 24 in Hollywood, Florida, June 30 in Gary, Indiana, and July 2 in Wheatland, California.
"Outright International works with partners around the globe to strengthen the capacity of the LGBTIQ human rights movement, document and amplify human rights violations, and advocate for inclusion and equality," the organization's website reads.
"The foundation's motto, Love.Amplifed., seeks to inspire us all to turn up the volume and deliver the message that lives can be improved by the healing power of music," Hard Rock Heals' says. "The Hard Rock Heals Foundation provides grants and assistance to health and wellness, disaster relief, humanitarian causes and more around the world."
Tickets for all three shows are currently on sale. More information can be found here.
As for Halsey, she has continued a busy year, with a lead role in Americana that premiered at SXSW and a cast announcement for Ti West's upcoming film, Maxxxine — which is currently filming now. Given that their last album was back in 2021, there is also the possibility for new music this year.