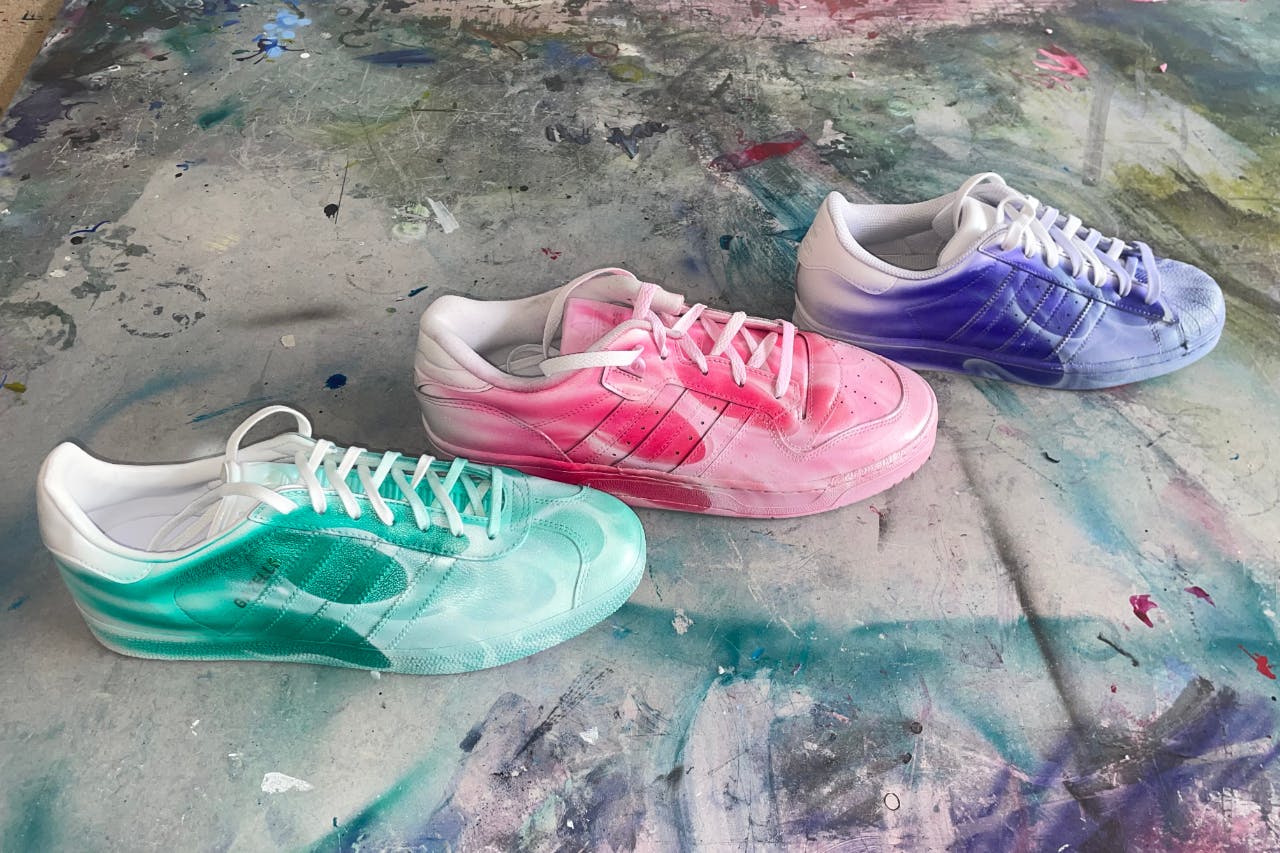 Gerrit Jacob is making a name for himself in the realm of garish fashion.
Since being crowned Highsnobiety's BERLIN, BERLIN prize, the designer has gone on to release 2023 Spring/Summer and Fall/Winter collections, both of which have been met with high acclaim.
Now, though, the creative has embarked on their biggest project to-date: a link-up with adidas that has seen Jacob embellish iconic silhouettes with their unmistakable touch. The result? Wild!
"For these shoes I was referencing the dragon print which was the main motif for FW23," Jacob tells Highsnobiety.
"I was thinking about ways to incorporate that same theme within footwear, whilst taking on the challenge of adding a sense of elegance to something usually seen as garish or vulgar."
Fire — which has been pretty much a recurring theme within each of Jacob's collections so far — adorns Gazelles, Superstars, and Forum Lows to give each silhouette a new (and almost unrecognizable) lease of life.
Arriving in pink, blue, or green — and in a custom-painted adidas shoe box — if you want a pair you'll need to register to win a pair via a raffle on the adidas Confirmed app.
Since making their mark in fashion last year, Jacobs' work has often been described as "German Kitsch," a term which means his products can often center around youthful optimism, something this adi collaboration undoubtedly houses in abundance.
Having already garnered celebrity wearers like Rosalía, Dua Lipa, and Burna Boy (to name only a few) in less than four years, it's clear Jacobs is certainly doing something right. And if an adidas collaboration doesn't prove that even further, what the hell does?