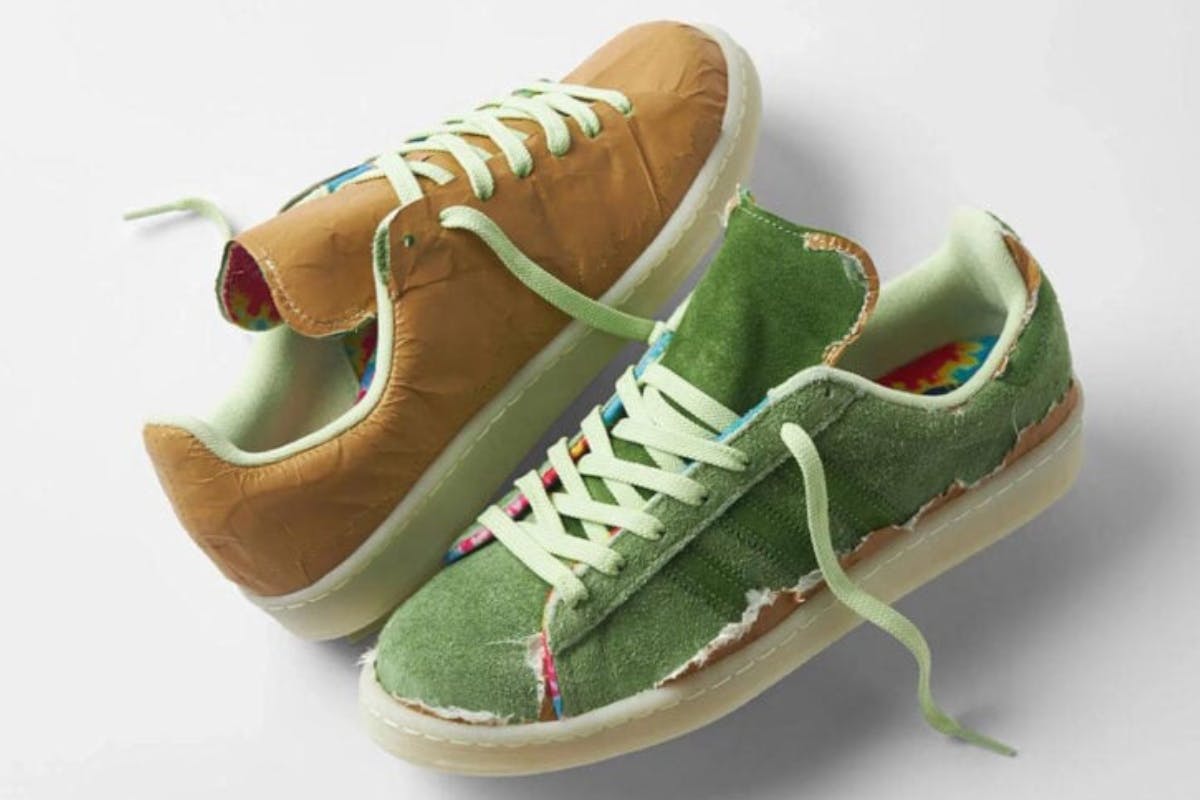 Three Stripes is prepping for the festivities of 4/20 with a stoner-friendly sneaker offering. Dubbed "Croptober," this Campus 80 is a two-for-one that sees the silhouette take on a tear-away upper that's all about bud.
With the world seemingly chasing a Samba alternative (spoilers: none do it better), adidas has been ramping up production on TikTok's beloved Campus.
An easing-wearing silhouette that offers no frills, it's been adopted on mass, with colorways flying off shelves with pace.
Ensuring it keeps up with demand, adidas has done its best to deliver updated options, taking full advantage of the classic, low-top silhouette's adaptable profile. With new fabrications and palettes, it's one to watch.
With 4/20 less than a week away, Three Stripes indulges a stoner lifestyle to dress the Campus 80 with a finish that'll serve as a reminder of some of Nike's most highly coveted tear-away sneakers.
Fresh out of the box, the "Croptober" iteration pays homage to the time of year at which cannabis farmers harvest their crop, with a beige textured upper reminiscent of rolling papers that, when peeled away, reveals a green hairy suede base.
Finishing the look with a nod to hippie culture, the sneaker's lining takes on a tie-dye finish that subtle bleeds between the panels, resulting in the perfect pair to kick back in.
No surprises here – the pair lands online via adidas on April 20. Who'd have guessed?