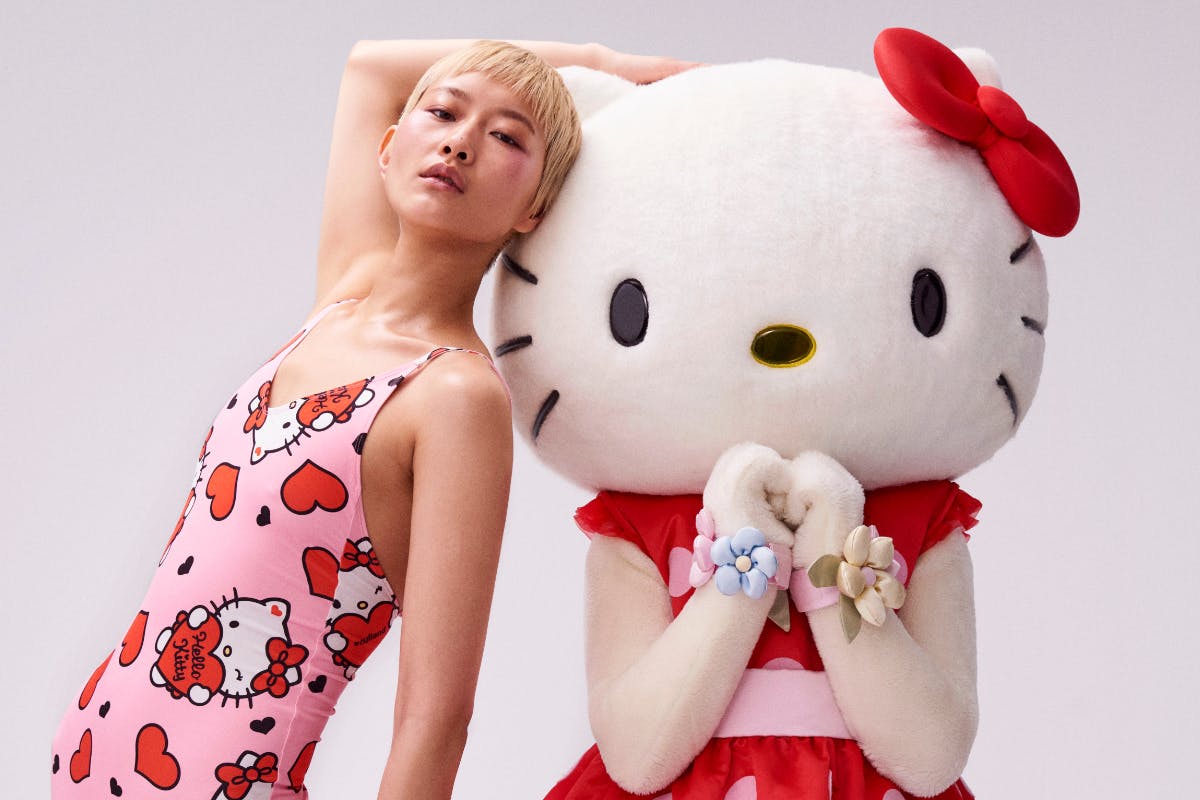 Keen eyes will remember Hello Kitty making her long-awaited Fashion Week debut last summer in Copenhagen. Made possible by Silas Adler's brainchild Soulland, the world's favorite feline made quite the splash, and now, she's back for more.
Hello Kitty strutting her stuff amid a Danish summer was probably one of the more unexpected happenings of last year's Fashion Week, but a welcomed one at that.
Soulland's FW promise was that Spring/Summer 2023 would come with a healthy dose of Hello Kitty-decorated gear – a promise that has now come true, thanks to the release of the capsule collection that featured throughout last year's show.
As you'd expect, the collection goes heavy on pink and red, with plenty of hearts making an appearance throughout.
Comprising a series of unisex styles, the capsule excels due to its variation of silhouettes, including a full-length summer dress with an allover Hello Kitty graphic print, a matching shirt and pants set, and a sleeveless crew tank.
The collection's also home to a two-piece suit (blazer and pants), which takes a beige foundation decorated with the same allover graphic you'll find on the above pink-toned pieces.
For the completionists amongst us, there's a matching shirt (in short and long-sleeve variations, too).
The remaining pieces within the line-up include a sleeveless turtle neck sweater, sweatshirts, and a selection of short sleeve graphic tees that feature the main character kitty front and center.
Everything that Soulland x Hello Kitty has to offer is available online now.