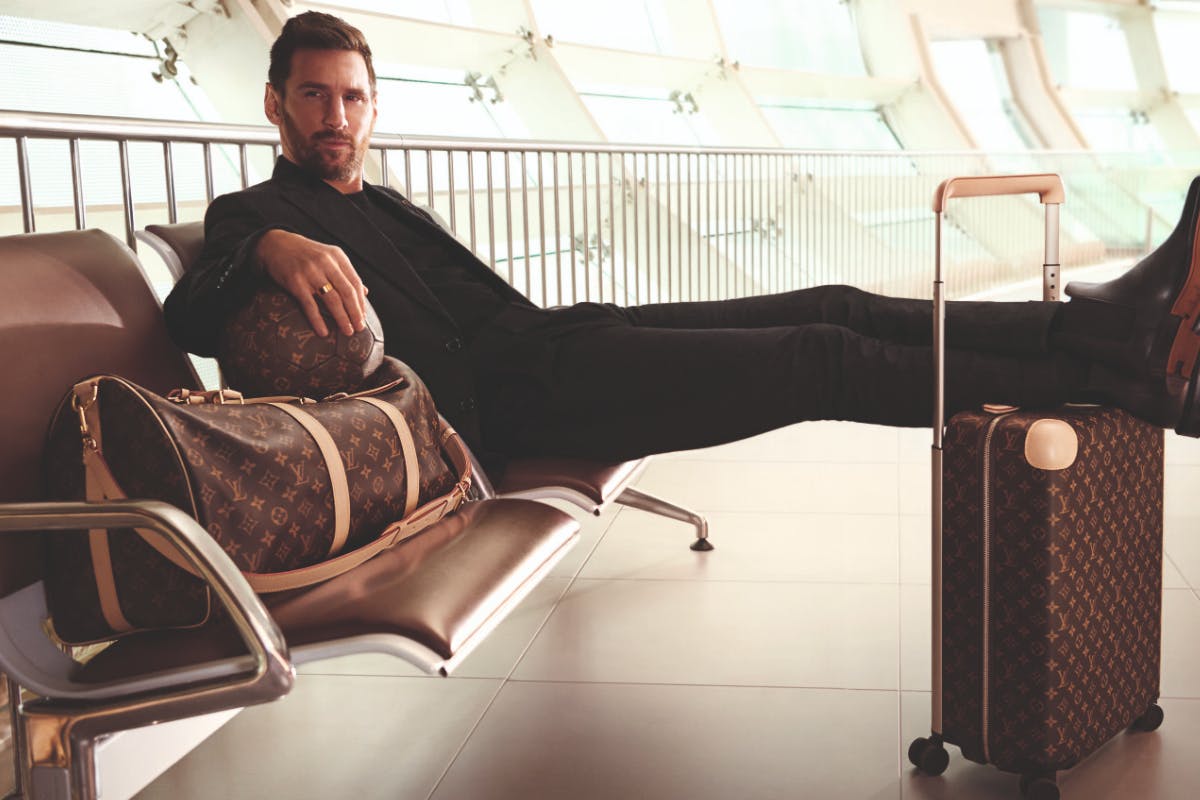 Messi's Paris Saint-Germain Champions League dreams may have, yet again, fallen from grasp, but after a spectacular World Cup win at the tail-end of last year, the Argentinian captain remains on top of the world.
Following an internet-breaking visual that saw Messi face off against fellow greatest of all-time contender Christiano Ronaldo in a game of chess, Louis Vuitton has once again called on the superstar baller to front its new travel campaign dubbed "'Horizons Never End."
I'm not one to buy into Twitter theories all too often, but with last year's LV visual campaign pitting the GOATs against one another, it feels safe to suggest that, in Louis Vuitton's eyes, at least, Messi has one-upped Ronaldo.
Perhaps that's reading too far into it all, but it's Messi that's in the driving seat, or more suitably, the passenger seat, for this new travel campaign.
Traveling in style, Lionel Messi's international travels are accompanied by a selection of current season luggage goods – the type of goods that ensured the success and longevity of the brand in its formative years – that bare the iconic monogram and rose gold hardware detailing.
The campaign features all of a footballer's gameday essentials; you know, because you can't be seen arriving at an away game without your LV wash bag.
On display are goods totaling over $6,000, including the Horizon suitcase, wash bag, barrel bag, briefcase, passport cover, and more.
If you're one for adding luxury into every element of your travel – without fear of baggage handlers having a field day with your case – you can get to flexing with the Horizon collection, which is available to shop online.