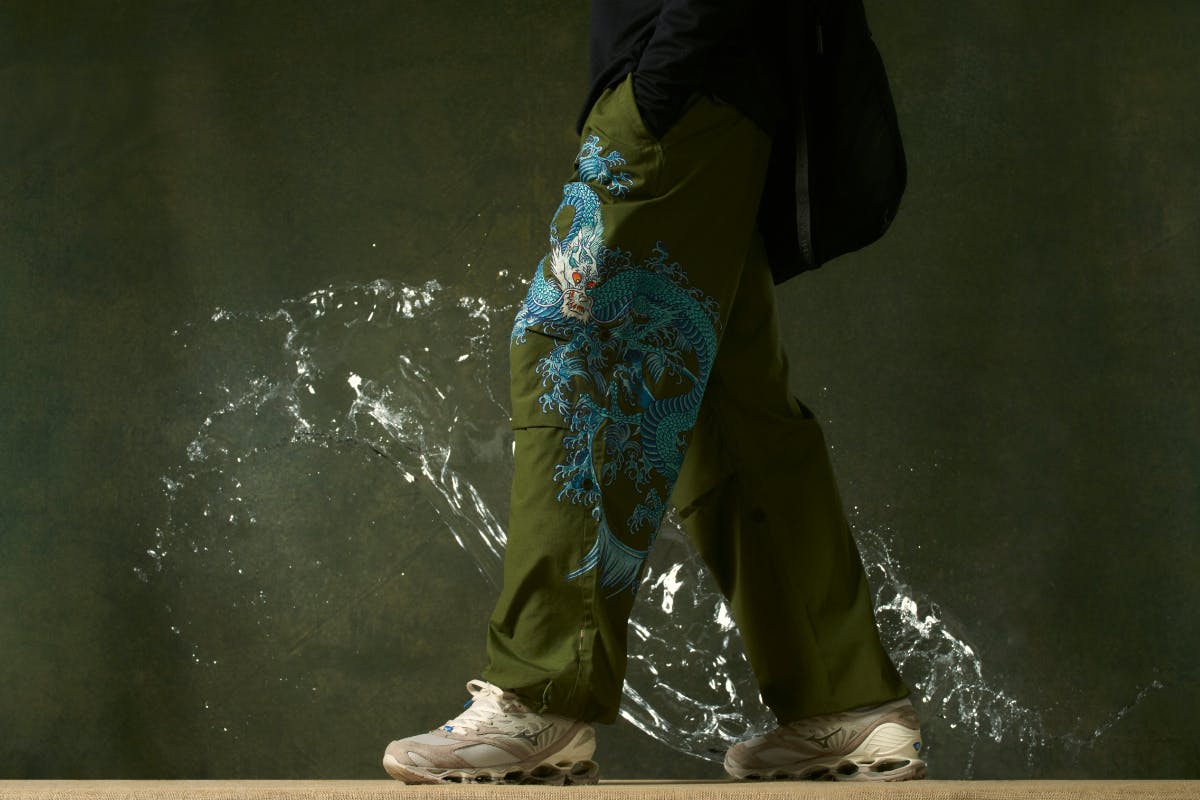 We're six weeks away from summer's onset – but the season doesn't start until Maharishi says so. Kickstarting the warmer stretch of the year in style, it's putting the spotlight on its latest additions to its military-inspired arsenal with a Summer 2023 editorial.
One piece of apparel that's been doing the rounds in the UK throughout 2023 is parachute pants. No matter where you go, getting about the city, hitting a two-step at the dance, or ankle-deep in the mud at a festival, you'll catch at least a handful of pairs.
Sure, they're nothing new; if anything, they're an essential part of our nostalgic obsession with 90s rave culture, but they feel more present now than ever.
There are plenty of options on the market, but none more iconic than Maharishi's staple Snopants, which have undergone another series of makeovers as the brand transitions into the summer months.
Though there's more to the season's capsule than these iconic pants, the updated take, which pulls inspiration from Thailand's Songkran Water Festival, is one of its best to date.
Taking the loose-fitting version of the Snopant as a foundation, the team's dressed left leg with an intricately embroidered water dragon, which extends the front and rear.
Highly detailed embroidery is a staple of Maharishi and can be found across tonal sweatshirts, military-inspired parkas, tees, and shirting within the new selection.
Obviously, with temperatures set to rise in the coming weeks, you'll be keen to start peeling back layers. Summer 2023 excels in shirting and shorts, offering a variety of silhouettes and fabrications that offer sophisticated seasonal essentials, exemplified by the Oversized Snoshorts and Muay Thai Loose Track Shorts.
If you're seeking an elevated take on a UK favorite or in need of an updated rotation ahead of the seasonal transition, Maharishi's Summer 2023 is online now, and it's not to be missed.