When Diesel released its Berny Belt for the Fall/Winter '22 season, it's fair to say that the reaction was pretty extreme.
On the one side, you had TikTok reviews, Diet Prada Instagram posts, and clickbait tabloid newspaper articles calling it "sloppy" and "ridiculous" while asking why anyone would buy a skirt that you can't easily sit in — and why pay $995 for it?
On the other side, you had countless fashion editorials, such as our one with Julia Fox or Jenny Ortega, showcasing just how amazing it can look.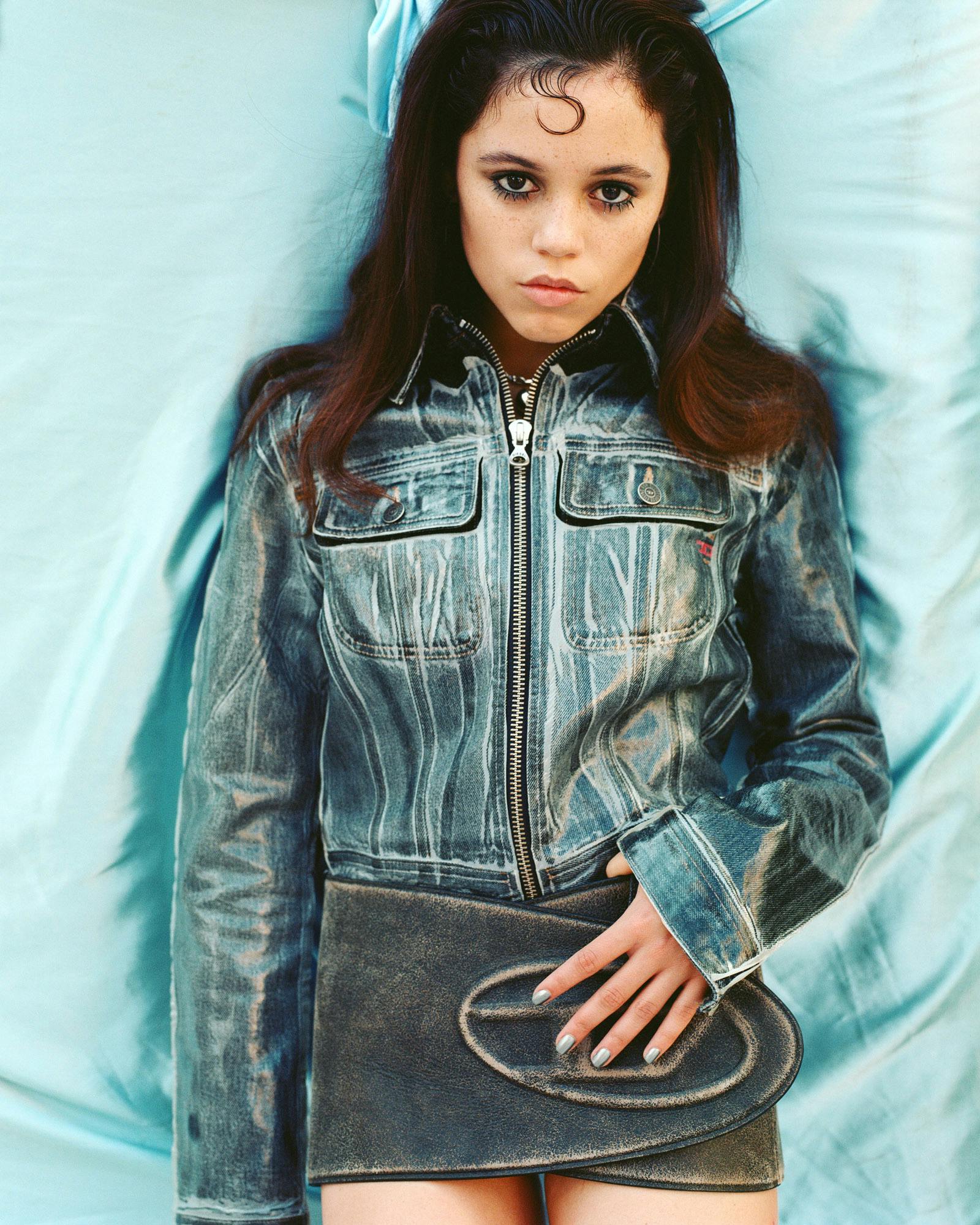 And in the middle of it all was Diesel's creative director, Glenn Martens, most likely basking in the media circus that his frivolous product design had created. And for the new season, he's brought the belt back.
For those who managed to miss it the first time, this is a low-waist belt that can be worn as a "micro mini skirt," according to the brand's own description. It has a velcro closure at the front and comes in a relatively stiff material that isn't the most practical for people wanting to sit down in it.
However, what it lacks in practicality the Berny belt more than makes up for with humor and styling prowess. But I spent enough time defending Martens' design the first time it hit the market, now it's time to talk about its latest rendition.
An upgrade on the single-colored designs we saw previously, the belt-skirt hybrid has managed to get even more eye-catching through a silver finish. Printed to create a shiny effect, with what looks like buildings reflected back from it, the graphic covers the entire design, including the huge embossed Diesel branding.
The design brings us back to an era the Glenn Martens regularly references, the Y2K years: back when Paris Hilton said "Skirts should be the size of a belt. Life's short, take risks." And this silver version only feeds more into that early Naughts vibe.
But if skirts that expose your underwear every time you sit down aren't really what you're looking for, there's a whole heap of other designs in Diesel's SS23 collection which can be found below — including some bold experiments with denim.
Keep Scrolling to Shop Diesel SS23
Want to keep browsing? Download the Highsnobiety app for all the hottest products and brands from the Highsnobiety Shop.