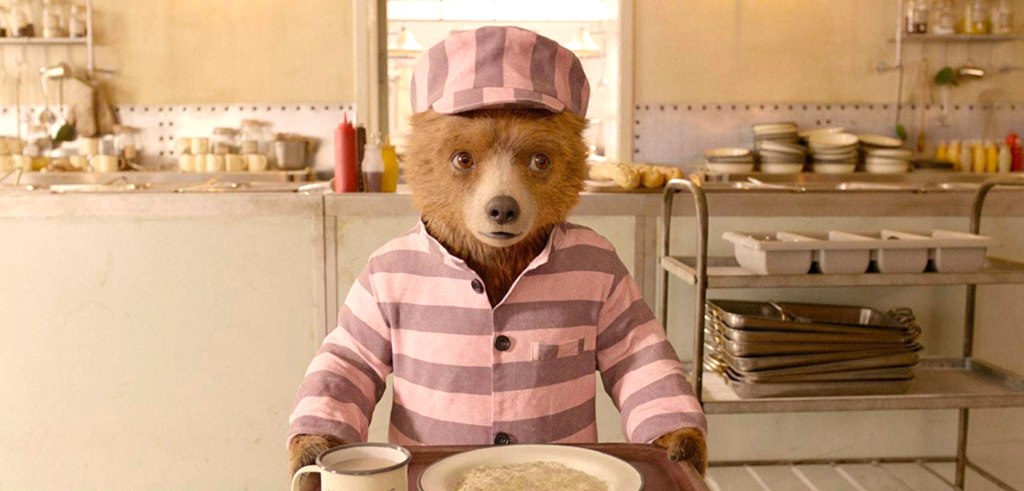 Paddington, mensch of a bear that he is, has some good news to brighten your (and Aunt Lucy's) Monday morning:
Paddington in Peru, the third film in the Paddington series and first since 2017's modern-day masterpiece Paddington 2, will begin filming in July. "It has been six years since the second film in the hit franchise and the brown bear is keeping plot details for the third installment under his famous red hat for now," Deadline reports, "but as the title suggests, the movie will see Paddington getting into sticky situations in 'deepest, darkest Peru,' his country of birth." The stickiness is caused by marmalade, naturally.
Paddington and Paddington 2 director Paul King has a co-story by credit with Simon Farnaby and Mark Burton, while the screenplay was written by Burton, Jon Foster, and James Lamont. Dougal Wilson steps in as director.
As for the cast, well, no one has been announced yet, not even Ben Whishaw, although presumably he'll return as the voice of Paddington. The real question is: who will play the villain? It was Nicole Kidman in Paddington and Hugh Grant, in an Oscar-worthy performance, in Paddington 2. Does it make too much sense to demand Florence Pugh? Or she can play Paddington's BFF, and they can be kind and polite together. That would make the world right.
(Via Deadline)