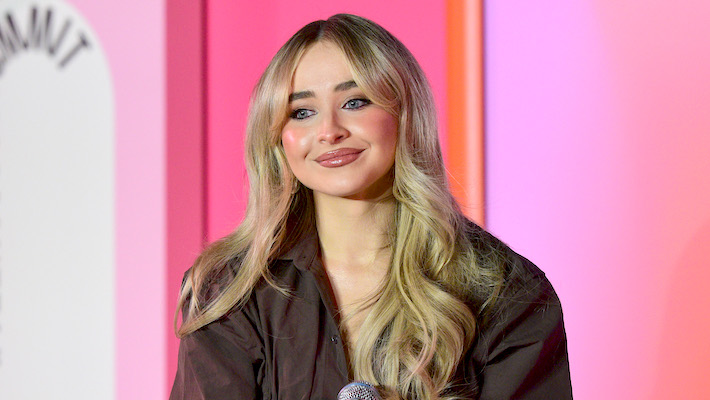 April Fools' Day: the worst day to consume content on the internet. The whole day is spent maintaining skepticism about every aspect of your reality, but ultimately, the jokes can be fun. That night, Sabrina Carpenter had a show in Salt Lake City, and she decided to make the most of the occasion with a small prank of her own.
During the outro of "Nonsense," Carpenter sang, "Put your hands up if you live in Salt Lake / How do you get alcohol on Sundays? / I'm pregnant… happy April Fools' Day!"
After the word "pregnant" left Carpenter's mouth, the audience was dead silent before erupting into cheers when Carpenter revealed she was kidding.
Meanwhile, commenters on the original TikTok video described the show as "hectic" and noted that Carpenter had to stop the concert on multiple occasions as people in the audience were passing out.
Elsewhere in the entertainment space, Saturday Night Live's Michael Che had one of the best April Fools' pranks of the weekend. As he and Colin Jost delivered jokes on "Weekend Update," Jost's bits got noticeably fewer laughs than Che's did. After a couple minutes of that, Che revealed he told the audience to not laugh at him, which got a giant smile (and presumably a wave of relief) from Jost.