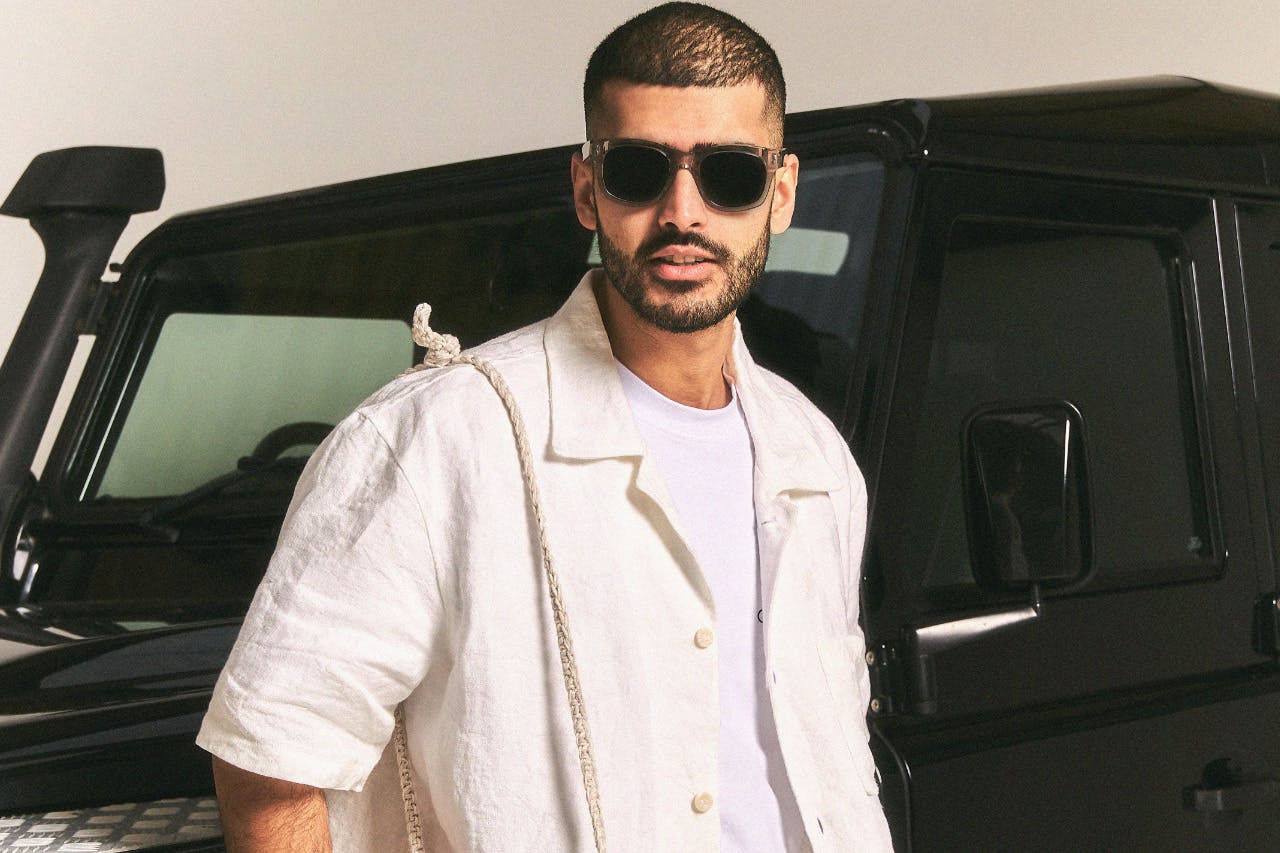 British outdoors label Café Mountain was born with an aim of bringing people closer to nature by creating well-balanced leisure goods that can be worn both in the wild and in the city.
Since its inception in 2021, Café Mountain has drawn inspiration from cultural moments of the past and in turn is able to encapsulate a sense of excitement, adventure, and optimism within each of its collections.
"I started Café Mountain just over 2 years ago with the intent to create inspired clothing and accessories that not only resonate with the wearer, but also their environment, be it city or outdoor spaces," explained Lewis Wilson, the brand's founder.
"Our designs spin a modern twist on classic outdoor wear, utilizing functional pattern cutting and characterful textiles that are often loomed from natural and local materials, like jacquard Irish linen or British lambswool."
Café Mountain's launch came during a time when there was a large shift towards the outdoors as a result of the COVID-19 pandemic. As people began looking for new ways to immerse themselves in nature following the lifting of restrictions around the world, it was announced that the outdoor clothing industry had reached an estimated worth of almost $35 billion.
For Wilson back then and his Café Mountain pipe dream: there was no time like the present.
"As many did during this time, I'd been spending a lot more time in nature and noticed a disconnect in the dialogue between clothing and environment and the way in which they transitioned (or didn't) between the city and the outdoors," he explained.
"This idea really sparked my interest and a desire to explore this space, which presented itself in the form of Café Mountain."
While the brand itself wasn't founded until 2021, it was always something Wilson had in the pipeline. A keen outdoor enthusiast himself, the designer was always set on starting his own outerwear-focused label and merging his love for being outdoors, with music, art, and vintage clothing.
"There's an all encompassing range of inspirations behind the brand that acknowledge my interests," he explains. "Music, art, design, vintage clothing and time spent outdoors to mention a few.
"Whether it's small wordings from an old record sleeve or trying to figure out why a pocket is positioned in a certain way on a vintage LL Bean jacket, these details are just as fascinating as each other for me."
Wilson is a keen believer that referencing real and tangible things can be a powerful design tool that creates nostalgia, familiarity and timelessness, three traits Café Mountain houses in abundance.
"To continuously explore, create and inspire," responds Wilson when I ask him what his goal is for Café Mountain, which itself is a refreshing reply in an industry rife with often expansive-yet-vague brand manifestos.
Recently the label revealed its new Spring/Summer 2023 collection (available online now), which is its finest and most expansive to-date, rife with gear ideal for layering that looks as at-home halfway up a hillside, as it does in the corner of a local pub.
In short: Café Mountain is doing stylish and functional gear, with an elevated everyday twist. And as the world continues to embrace mother nature and all it has to offer, Wilson's Café Mountain will only continue to thrive. That's for sure.