April Fool's Day jokes are generally cringeworthy on a day where everything on the Internet seems suspect. You can't trust anyone for 24 hours, in other words, and the resulting jokes often aren't great. Well, SNL's Michael Che conquered that vibe this year on the latest Weekend Update, in which he and the audience did a number on Colin Jost.
I'm not sure that Jost will be sleeping for the next week or so, given that he was so torqued up by this joke. It was marvelous. Stunning, really.
As you can see in the above video, Jost and Che took their customary turns firing off jokes with contrasting results. The former received only a smattering of lukewarm chuckles, and Che was greeted with an enthused response. After a few rounds of this and Jost (as he later revealed) wondering what the hell was going on, an audience member shouted, "You stink!"
This led to an immediate downcast gesture from Jost, after which Che finally owned up to his plot: "I told them not to laugh at you for April Fool's."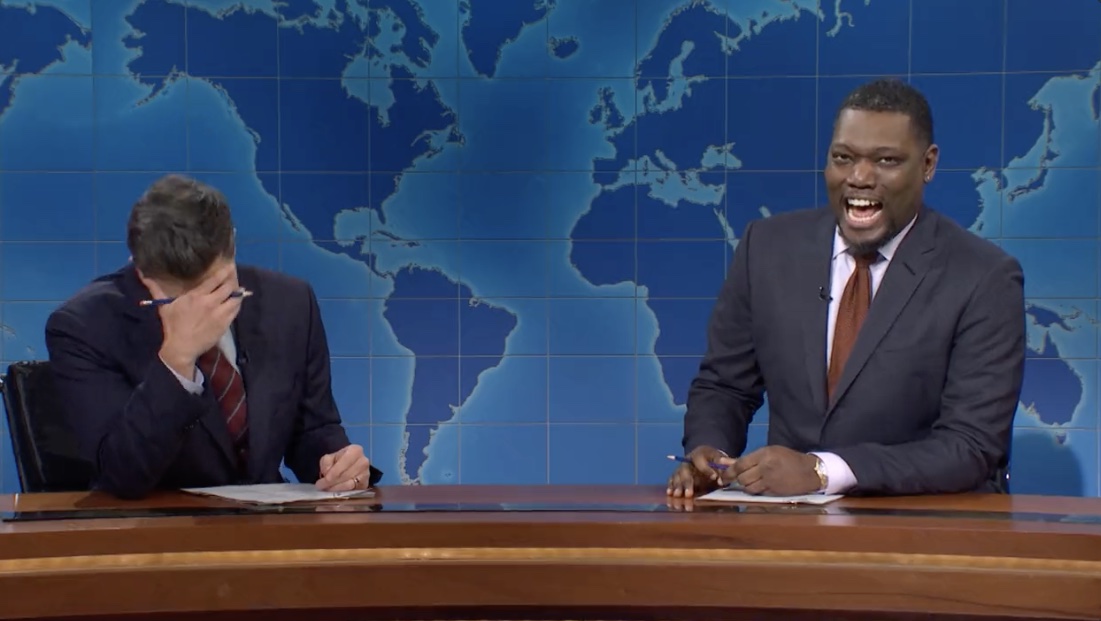 At which point, Jost admitted that he had been questioning whether his mic was turned on or if "I just suck."
Che tried to move the segment on (with a Marjorie Taylor Greene/Joker joke), but Jost wasn't ready yet. "You're evil!" he interjected.
He wasn't done yet. "That's the meanest thing you've ever done to me… I'm covered in sweat" and "I'm shaking" peppered the rest of the segment.
Poor Colin Jost. And well done, Michael Che.