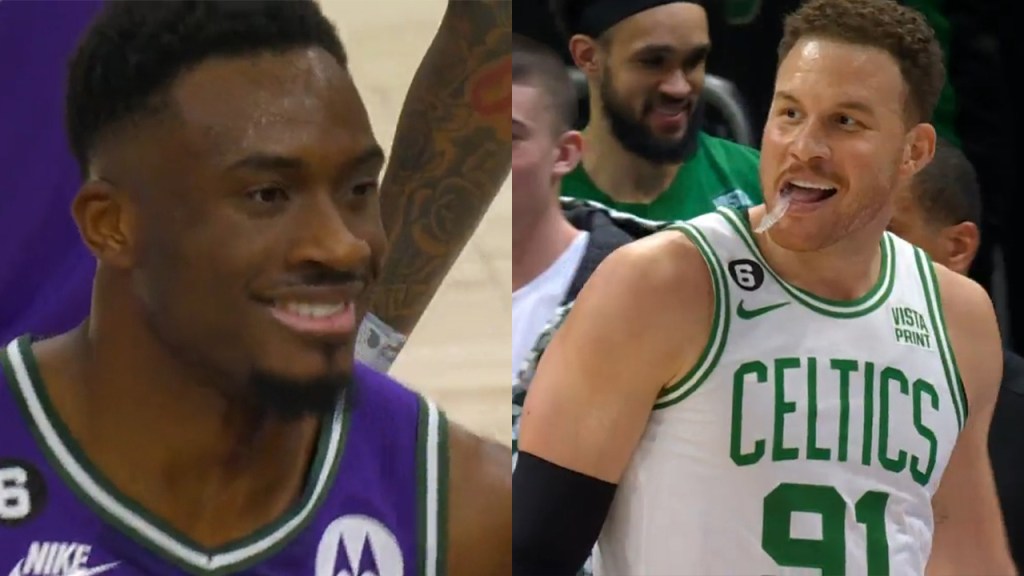 Thursday evening's matchup between the Milwaukee Bucks and the Boston Celtics started with a great deal of buzz. After all, the Bucks and Celtics sit atop the Eastern Conference standings, and the two teams were set to battle in front of a national audience in a standalone spot with the stars available on both sides. However, the basketball-viewing public was not treated to a classic on Thursday, with the Celtics bludgeoning the Bucks in what became a 140-99 blowout at Fiserv Forum.
In the waning moments of the game, with reserves on the floor for both teams, there were some fireworks that resulted in an ejection. Milwaukee's Thanasis Antetokounmpo ended up launching a headbutt at Blake Griffin following a dust-up under the basket.
Things seemed to begin escalating when Antetokounmpo and Griffin got tangled up going for an initial rebound. From there, Griffin wrapped Antetokounmpo up with some authority and the response was the part that garnered the ejection. Afterward, he went to the bench and jokingly tried on Jaylen Brown's mask to have some fun with his teammates after the fracas.
Griffin earned a Flagrant-1 foul for his trouble, and there was no real impact on this particular contest given the lopsided score. However, these two teams are potentially in line for a playoff matchup later this spring and any additional juice could add intrigue to an already appetizing battle on the horizon.