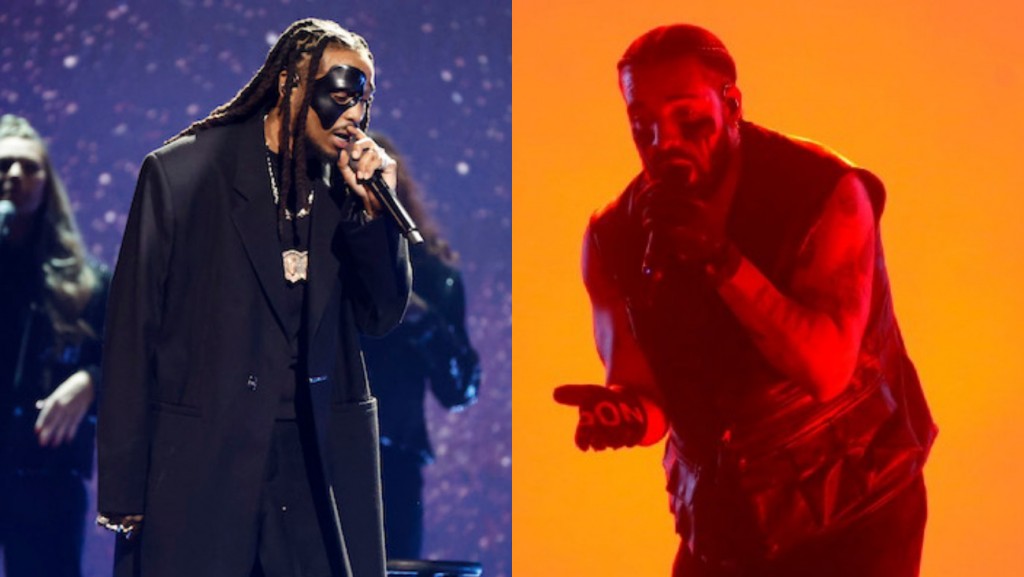 In January, Quavo shared "Without You," a powerful tribute to Takeoff, his late nephew and fellow Migos member. He took the song to the Grammys for the In Memoriam segment. The lyrics found Quavo in mourning: "Tears rolling down my eyes / Can't tell you how many times I cried / Days ain't the same without you," he sings. Now, he's back with another song for Takeoff.
"Honey Bun" is more playful than the last one; it unexpectedly references Drake and 21 Savage's recent hit "Rich Flex": "Honey bun, can you do somethin' for me? (Do somethin') / Can you go automatic just for me?" Quavo sings in the same melody. This time, he's not asking for sympathy: "I don't wanna hear no sorry for my loss," he raps.
Last month, he also unveiled the song "Greatness." He alluded to the end of Migos, rapping, "Came in, swept the game like a storm with the motherf*ckin' flow, Take' did that / So don't ask 'bout the group, he gone, we gone…it can't come back."
The other week, he also went on NBC's That's My Jam to perform a humorous cover of Lil Jon and The Eastside Boyz's "Get Low."
Listen to "Honey Bun" above.