Following the successful opening of its first World of Flight flagship store in Milan last year, Jordan Brand expanded its global roots, looking far east to set the foundations of its second home. Now primed with apparel and sneakers, the Shibuya flagship opens its doors to the public.
So, you want Air Jordans without needing to browse through walls of countless Nike running silhouettes and various Air Max styles. You're mad about basketball; you're seeking tracksuits, jerseys, shorts, and all other manors of essentials, but you keep finding yourself lost in football, tennis, and track and field.
That's how it goes when your Swoosh retail experiences are restricted to your local Nike Town. Things are far more curated and streamlined at Nike Lab destinations, of course, but for all things Air Jordan, World of Flight is the place to be.
The tricky thing with that is that there are currently only two World of Flight flagship destinations, the second of which only recently kicked open its doors.
At the tail-end of 2022, Jordan Brand presented its first World of Flight experience to the world, setting up shop in the heart of Milan, offering major cities around the world a glimpse at what a thoughtfully curated, dedicated Jordan retail destination looks like.
Thanks to the success of the location, it's opened its second in Japan.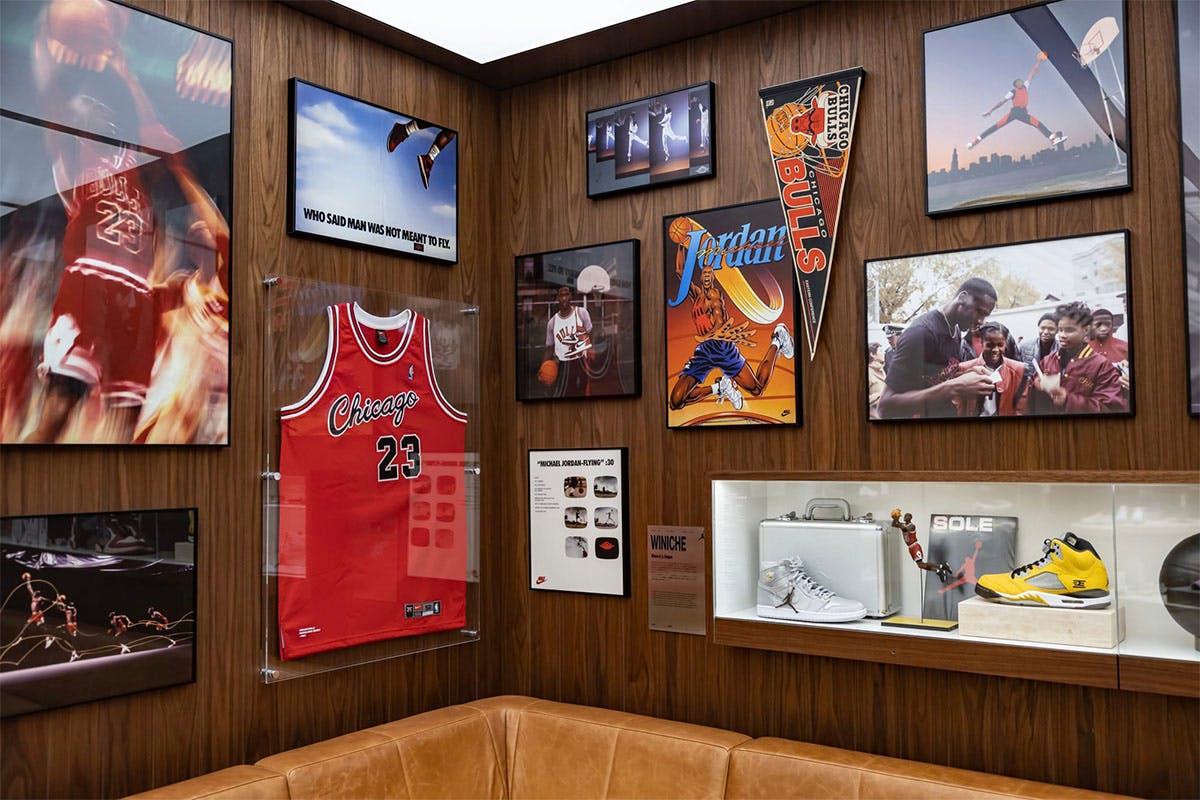 Situated on Shibuya's Meiji Dori Street, the new space offers a 9,200-square-foot retail experience, boasting the latest Jordan Brand product, a customization station for sneaker and apparel personalization, SNKRS pick-up services for Nike members, a lounge area decorated with historic Jordan styles and memorabilia, and to top it all off, a first-of-its-kind content creation studio.
Packed to the brim with everything a true Jordan head could desire, the space is also beautifully designed, resulting in a wall-to-wall experience of the legacy that lives through the Jordan Brand name.