As we stride further into the depths of spring, it's time to gear up for a summer of hot sneakers. Jordan Brand certainly knows how to drum up excitement for the season ahead, ensuring its fans are kept waiting on the edge of their seats for new and returning colorways of their favorite Air Jordans.
While spring boasted plenty worthy of attention, the Summer 2023 line-up looks to dial things up a notch with a selection of flagship silhouettes from the Air Jordan 1 to 14, each boasting colorways that you'll be keen to sink your teeth into.
With flurries of "Lucky Green" and returning favorites such as "Thunder" Air Jordan 4s on the menu, it's high time you got familiar with everything you can expect from the Summer 2023 Air Jordan line-up.
Air Jordan 1 "Atmosphere"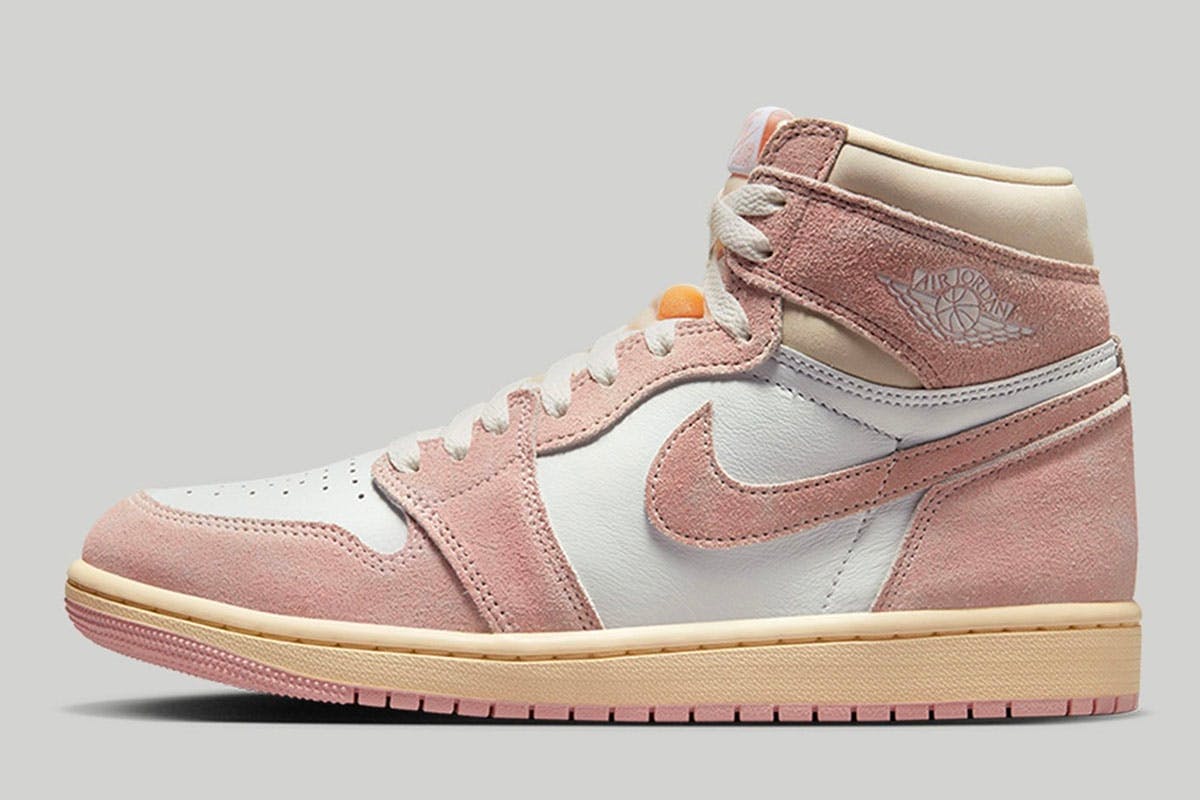 The closest thing you'll get to "Hyper Royal" in 2023, the "Atmosphere" Air Jordan 1 has already drummed up plenty of hype, thanks to its vintage-inspired aesthetic.
Air Jordan 1 "Vibrations Of Naija"
Naija boys unite! This one's for you. Although, I can't help but wonder why there's no green on this pair.
Air Jordan 1 "Washed Black"
Although this pair lacks the color pops that make the Jordan 1 such a favorable silhouette, these are still deserving of some love.
Air Jordan 1 "Lucky Green"
Utilizing classic Air Jordan 1 color blocking, this "Lucky Green" pair will undoubtedly be one of the hottest releases of the season, possibly even the year.
Air Jordan 1 Low OG EX "Sail"
Palette-wise, these aren't something to write home about. Where they excel, however, is the use of inside-out detailing on the overlays.
Air Jordan 1 Low OG "Elephant Print"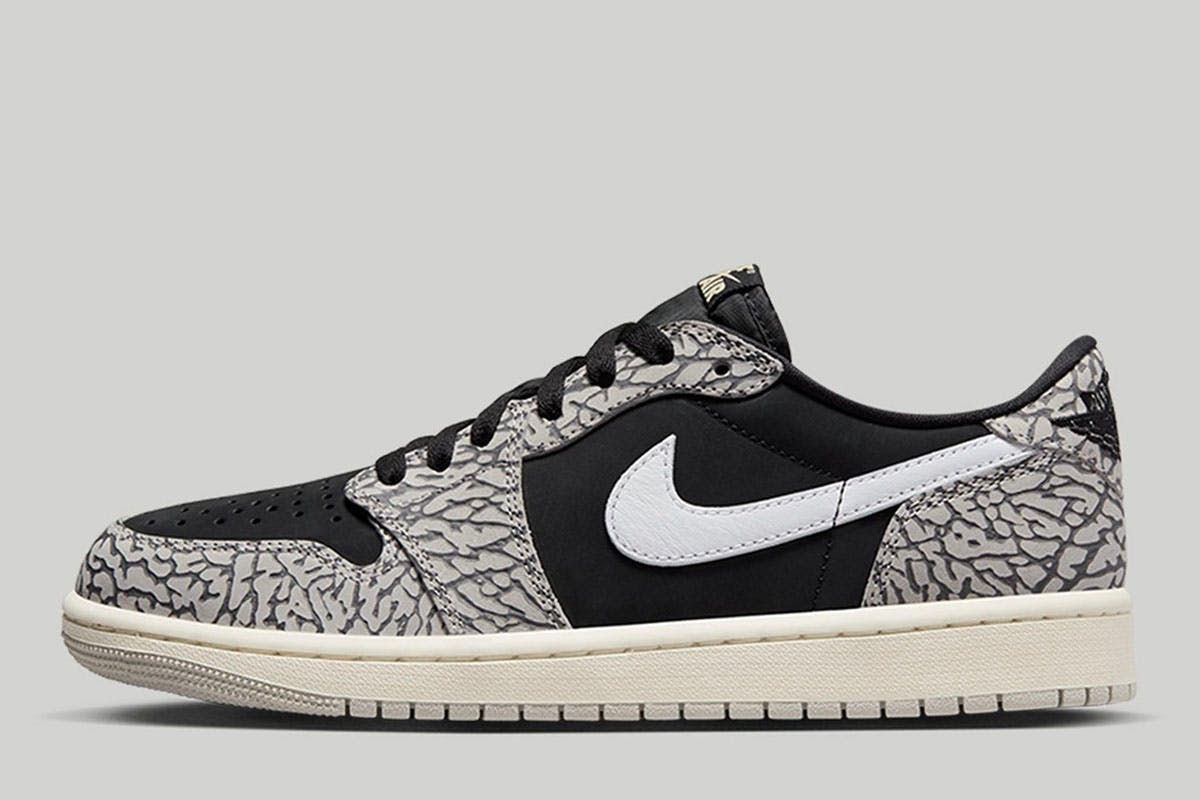 "Elephant Print" may be synonymous with the Air Jordan 3, but it sits on the panels of the AJ1 Low perfectly.
A statement look, for sure, but one worthy of any collection.
Air Jordan 2 "Neutral Grey"
If the rerelease of the OG Air Jordan 2 "Chicago" has taught us anything, it's that this silhouette is perfect in low-key colorways.
Air Jordan 2 Low: "Atmosphere"
This pair is giving off some serious Oxford vs. Cambridge vibes – pink and gold patterned uppers deliver a statement finish.
Air Jordan 2 Low "Cherrywood"
With a classy, mature touch of "Cherrywood," the AJ2 Low is effortlessly cool.
Air Jordan 3 "Wizards"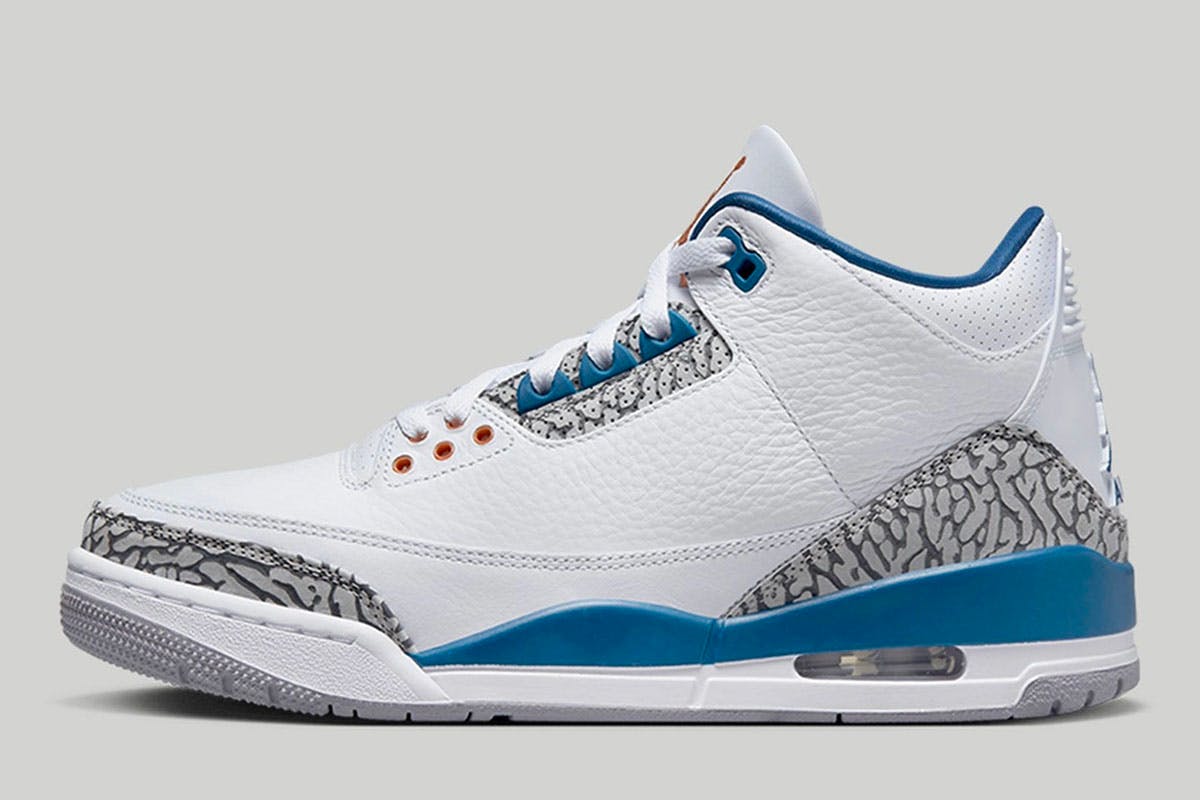 Few words are needed here. Simply beautiful.
Air Jordan 3 "Lucky Green"
The Air Jordan 3 is enjoying some renewed time in the spotlight thanks to the release of the "Reimagined" iteration earlier this year.
Huge demand followed the release, making it clear that fans were hungry for 3s. If you're chasing your first pair, "Lucky Green" is a perfect starting point.
Air Jordan 4 "Thunder"
They say that lightning doesn't strike twice – the return of "Thunder" begs to differ, however.
If you missed out on your first chance to secure a pair of these fan favorites, you'll get your second in Summer 2023.
Air Jordan 5 "Light Orewood Brown"
Simple yet effective. Once again, the 5s undergo a remarkably pale makeover.
Air Jordan 6 "Toro"
Seeing the name "Toro" makes me feel nostalgic. The last time I saw it, I was purchasing a pair of Air Jordan 4 "Toro Bravo," a pair equally as intense in its use of red that was certainly a product of its time – that time being 2013.
Now, it's returning in the form of an Air Jordan 6. A pairing of red and black on an Air Jordan? You can't go wrong.
Air Jordan 7 "Infrared"
I don't know about you, but 7s have always felt a little overwhelming in comparison to the 6. A touch of "Infrared" might just be enough to fix that.
Air Jordan 11 Low "Yellow Snakeskin"
Snakeskin once finds its way to the 11 Low, taking on a yellow hue. As always, this one's exclusively for women.
Air Jordan 11 Low "Cement Grey"
Patent leather Jordan 11s in time for summer? It's a no-brainer.
Air Jordan 13 "Black Flint"
The OG Air Jordan 13 "Flint" is in line for a remix, this time around switching out blue for black.
Everything about this pair is a win – if you're yet to take 13s for a spin, there's no better time than now.
Air Jordan 14 "Laney"
Despite being an infrequent silhouette within Jordan Brand's seasonal release calendar, it's a welcomed addition, especially as it sees the return of the OG "Laney" colorway as a mid-top 25 years later.
Shop our favorite products