Love it or hate it, resale has evolved to become an integral part of the sneaker industry as we know it today. Despite its general adoption across the board, it's not without its issues, and sneakerheads are often longing for a return to tradition or at least s refresh of sorts. Perhaps, eBay's "Swap 'em Out" store has some of the answers.
Right now, the fashion industry undergoing a revolution of sorts, thanks to a huge uptake in vintage shopping and preloved garments. Thanks to the likes of Depop, Vinted, and eBay, consumers have taken full ownership of the circularity of their clothing, utilizing preloved pieces as currency to fund their next purchase or doing away with first-hand buying through retail stores altogether.
Further to this, we've seen the rise of rental brands, allowing consumers to rent designer pieces for special occasions without taking on the financial burden associated with big-name brands.
This treatment has largely remained exclusive to apparel and accessories, with sneakers taking somewhat of a backseat, instead relegated to the chase of retail stock often snatched away by bots (although brands such as Nike are doing their part to tackle this) or simply waiting for the secondary market to offer something up.
Doing its part to shake things up, eBay recently opened the Swap 'Em Out store, providing the opportunity for sneakerheads to trade in their pre-loved and unworn sneakers in exchange for a new pair worth up to triple their value.
The space offered a number of lucky attendees the opportunity to trade their brought-in sneakers swapped for a "Top Swap" – rare and hyped silhouettes of high value, including the Off White x Nike Air Jordan 1 "Euro," KAWS x Nike Air Jordan 4, and Dover Street Market x Salomn XT-6 Adv.
Furthermore, the space played home to cleaning services provided by Sneakers ER and an authentication hub.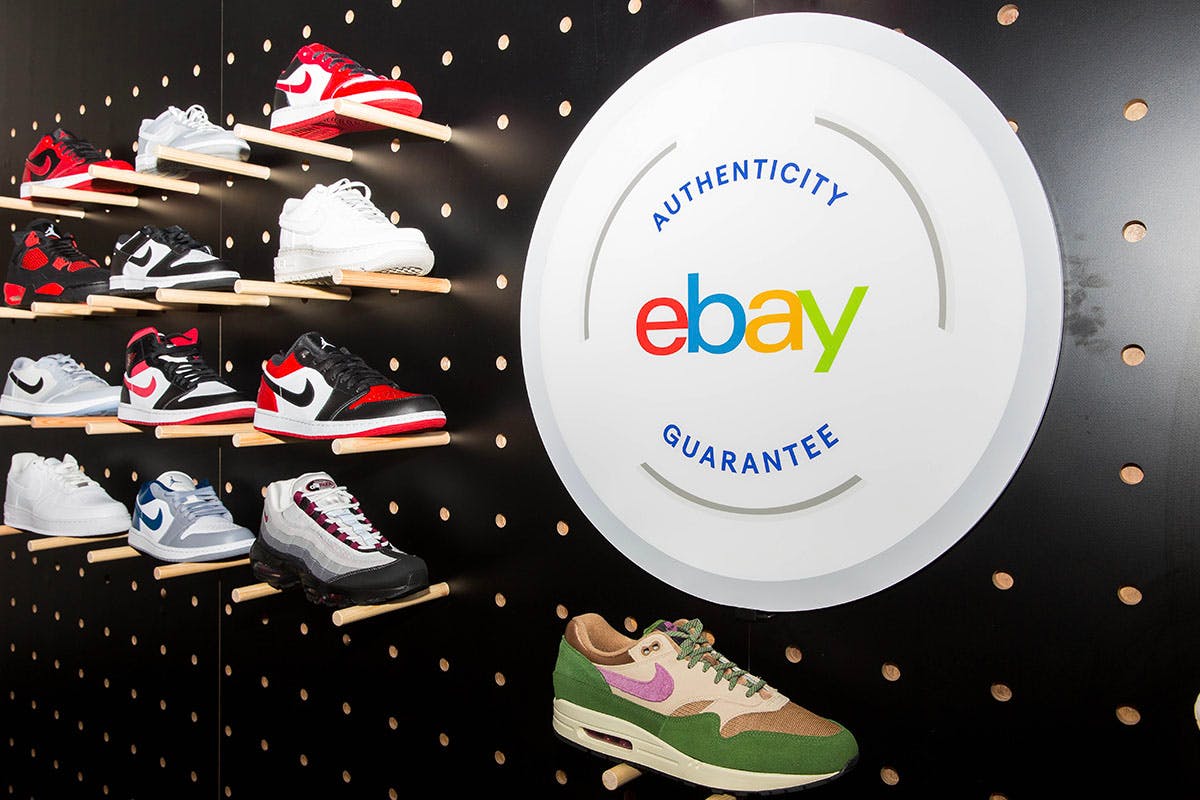 While there's no word if the event will be running again, it shed light on a possible new direction for the sneaker industry to take, bringing back an element of buy and trade that's been intrinsic to collectors for years.