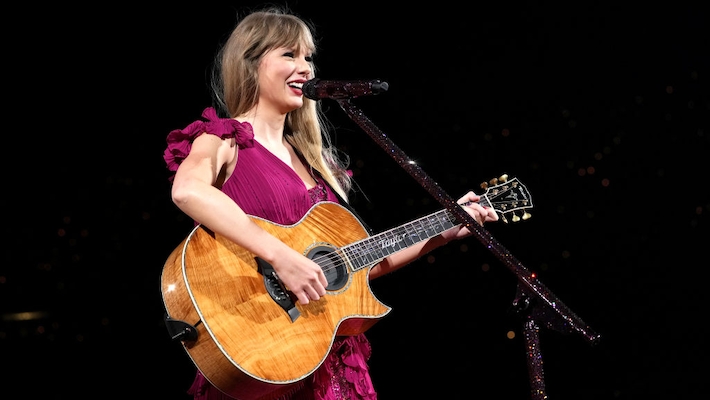 Taylor Swift's opening night of The Eras Tour started on an extremely high note, as the pop star took the audience through selections from each of her albums for over three hours. A little over halfway through the show, Swift ushered in the Folklore section of the show, where she kicked things off with "Invisible String."
Ahead of the second song from this era, Swift took some time to address the crowd with a backstory about it.
"Okay, so sort of a running, recurring theme in my music is that I love to explain to men how to apologize," Swift says as the audience cheers. "I just love it. It's kind of my thing. I love to tell them step-by-step, 'Here is how simple this is to fix things if you just follow these easy steps that I am laying out for you in a three-minute song.'"
She went on to play "Betty," which has been described by her as one of the album's songs about a fictional love triangle. This one finds the boy trying to make up past mistakes to the girl he really wants, hence the title.
Uproxx was in attendance at opening night. Read the official review of Swift's concert here.